Pinjarra Senior High School is committed to nurturing each student as a whole. As such a comprehensive Student Services team is available to meet the pastoral needs of our students. In regular and direct contact with the students are the Student Services Manager and the Student Services Coordinator, each of which leads a team of Year Coordinators who are responsible for a year group's socio-emotional and behavioural needs. When students require more specialist assistance there is the School Psychologist, Nurse and Chaplain, all of which are high skilled and specialise in working with young people and the difficulties they face. Student Services also engages a variety of outside agencies to work with students when more specialised and specific assistance is required.
To support those students who may experience barriers to coming to school, Pinjarra Senior High School has employed an Attendance and Engagement Officer whose responsibility it is to, not only work one on one with students and their familes, but also develop and facilitate programs to engage students.
A team of dedicated Education Assistants, led by the Learning Enrichment Coordinator, work either one on one with students or in classes to ensure that each student is given the opportunity to reach their potential. The school's Indigenous population is supported by the Aboriginal Islander Education Officer.
The Student Services Centre is a one stop shop for students. It is where they sign in and out, come if they are having difficulty and where parents may contact if they have concerns with their children. Along with individualised student support, Student Services also facilitates school wide initiatives and programs that promote positive wellbeing and encourages positive behaviour within the school.
The highest priority of the Student Services team is ensuring that Pinjarra Senior High School is a safe and supportive environment for students to learn and grow as young people.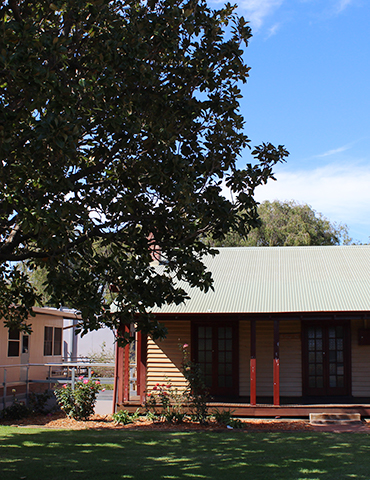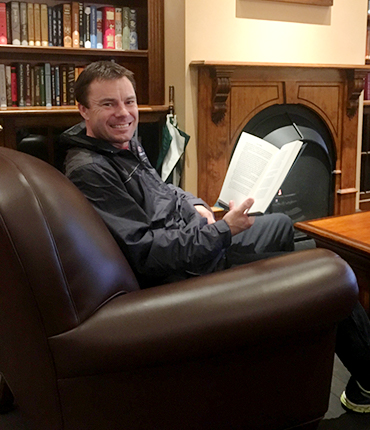 Chaplain at Pinjarra SHS
Pinjarra SHS is privileged to have the support of a School Chaplain, working three days per week. This service is funded by the school in conjunction with Federal Government funding and money raised through the tireless efforts of local Church and community fundraising. It is administered by YouthCARE who oversee Chaplaincy in WA government schools.
Chaplains are qualified in pastoral care and youth work. They respect all people, no matter who they are, where they are from, or what their personal belief system is. If asked to do so, Chaplains will discuss spiritual matters with a person, in a way that best serves that person. At Pinjarra SHS our Chaplains is part of a professional student services team and offers support by:
Providing pastoral care for staff, students and families.
Linking the school with local community, support agencies and organisations.
Playing an active role assisting and supporting school events.
Facilitating pastoral support programs and resources.
Supporting, mentoring, encouraging and empowering the school community.
Interaction with the Chaplain is purely voluntary and students may opt out of any Chaplaincy-facilitated programs at any stage.
Student Services Staff
Role
Name
Head of Student Services
Paul Galloway
School Chaplains
Justin Hill
Jackie Greene
School Psychologist
Kristie Van Dongen
School Nurse
Danielle Sinker
AIEO
Vickie Anderson
Heads of House
| Role | Name |
| --- | --- |
| Earth | Brennan Gillam |
| Scarp | Caitlin Brotchie |
| River | Robert Beswick |
| Forest | Lauren Helyar |
| Towns | Lesley Joy |