Pinjarra Senior High School is committed to nurturing each student as a whole. As such a comprehensive Student Services team is available to meet the pastoral needs of our students. In regular and direct contact with the students are the Student Services Manager and the Heads of House. The Heads of House are responsible for monitoring the students within their House group's socio-emotional and behavioural needs.
The Student Services Centre is a one stop shop for students. It is where they sign in and out, come if they are having difficulty and where parents may contact if they have concerns with their children. Along with individualised student support, Student Services also facilitates school wide initiatives and programs that promote positive wellbeing and encourages positive behaviour expectations within the school reflective of the PBS model.
The Student Services team work together to provide support to students identified as at risk, and when more specialised and specific assistance is required, this may look like developing support and management plans. More specialist assistance can also include support from the School Psychologist and Chaplains, all of which are high skilled and specialise in working with young people and the difficulties they face. Student Services also engages a variety of outside agencies to work with students.
To support those students who may experience barriers to coming to school, Pinjarra Senior High School has employed an Attendance Officer.  They work one on one with students and their families, to identify barriers in attending school and then also to problem solve to develop interventions to support increasing attendance and engagement at the individual level.
The highest priority of the Student Services team is ensuring that Pinjarra Senior High School is a safe and supportive environment for students to learn and grow as young people.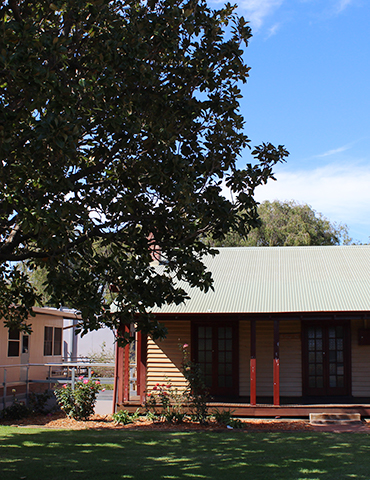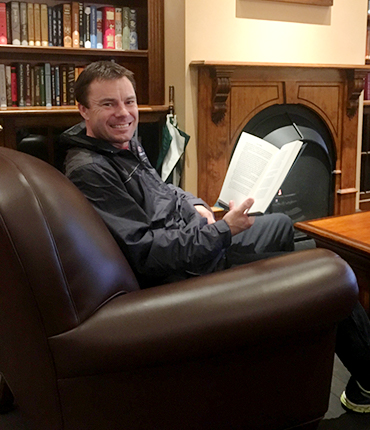 Chaplaincy at Pinjarra SHS
Pinjarra SHS is privileged to have the support of two School Chaplains, five days a week. This service is funded by the school in conjunction with Federal Government funding and money raised through the tireless efforts of local Church and community fundraising. It is administered by YouthCARE who oversee Chaplaincy in WA government schools.
Chaplains are qualified in pastoral care and youth work. They respect all people, no matter who they are, where they are from, or what their personal belief system is. If asked to do so, Chaplains will discuss spiritual matters with a person, in a way that best serves that person. At Pinjarra SHS our Chaplains are part of a professional Student Services team and offer support by:
Providing pastoral care for staff, students and families.
Linking the school with local community, support agencies and organisations.
Playing an active role assisting and supporting school events.
Facilitating pastoral support programs and resources.
Supporting, mentoring, encouraging and empowering the school community.
Interaction with the Chaplain is purely voluntary and students may opt out of any Chaplaincy-facilitated programs at any stage.
AIEO
The Aboriginal Islander Education Officer's role is to promote the positive engagement of Aboriginal students and their families in schooling, and to maintain communication networks between Aboriginal and Torres Strait Islander students, their parents or guardians, the community and the school.  AIEO's play a key role in providing support for students and teachers in the classroom to assist in the achievement of learning goals in culturally appropriate contexts. This may include working with students, teachers and parents/caregivers to facilitate individual goal-setting, planning and support, and sharing knowledge and understanding of Aboriginal and TSI history, language and culture to enable the school to become increasingly responsive. This work is guided by The Aboriginal Cultural Standards Framework, and is vital in promoting shared understanding, respect and harmony within the school.
The AIEO works as part of a team to organise events throughout the year such as NAIDOC, Reconciliation Week and National Sorry Day. They also assist to implement extra-curricular programs such as Follow the Dream (Graham Farmer Foundation), AIME Tutor Squad, Aurora Education Foundation and universities programs such as Notre Dame, and Murdoch. The UWA Outreach Program also assists students giving an insight into University. These programs help to provide skills, motivation and knowledge to support Aboriginal students to achieve at their best.
School Psychology Services
The Department's School Psychology Service provides specialist support to students and staff in the areas of mental health and wellbeing, student behaviour, and learning. This includes providing specialist psychological assessment, diagnosis, intervention and consultation services at the individual, group, whole school and system levels both directly and indirectly. All information is kept confidential and referrals to the School Psychologist can be completed through Student Services, by contacting your child's Head of House or the Student Services Manager.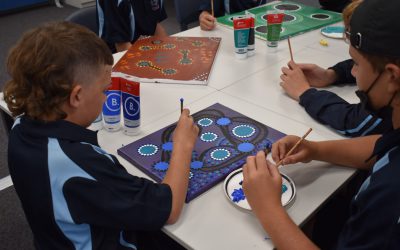 Student Services Staff
Role
Name
Head of Student Services
Tricia Miels
School Chaplains
Justin Hill
Jackie Greene
School Psychologists
Holly Smith
Jacquie Conte
AIEOs
Vickie Anderson
Merv Bennell
Heads of House
| Role | Name |
| --- | --- |
| Earth | Matthew Crock |
| Scarp | Mel Van Lit |
| River | Robert Beswick |
| Forest | Rachel Howe |
| Towns | Lesley Joy |
For more information about the House Groups at Pinjarra SHS, Click Here.