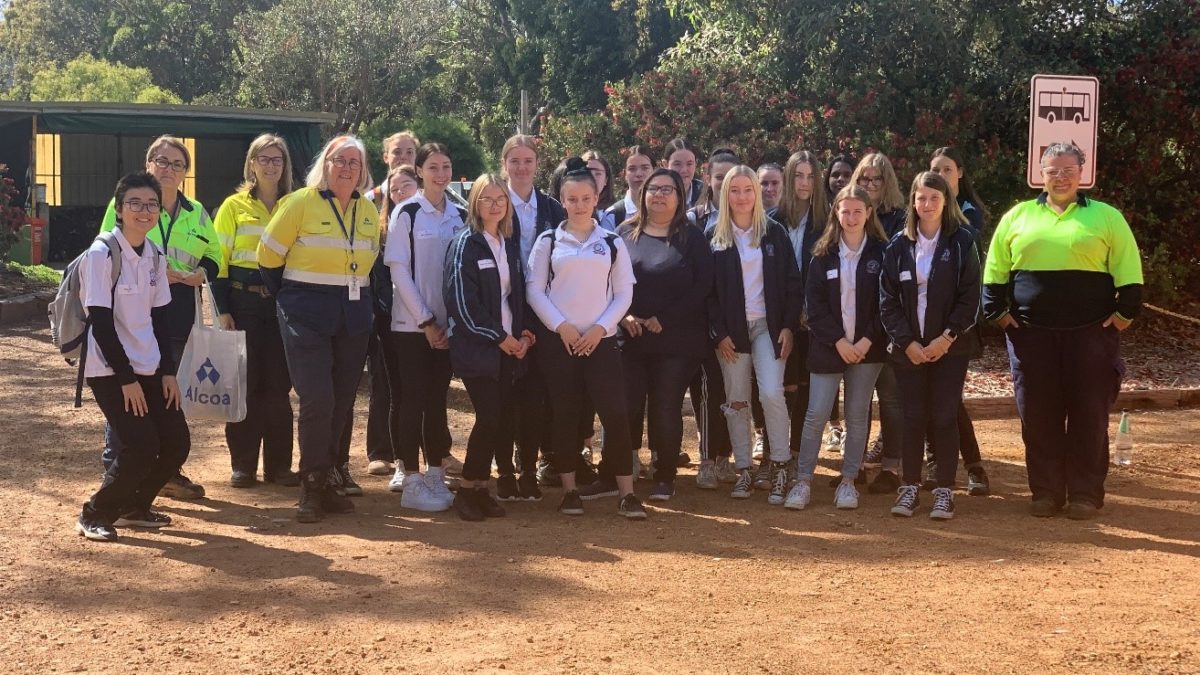 Pinjarra Prospects students celebrate a successful year
An end of year celebration at Pinjarra Alumina Refinery has recently recognised 25 Year 10 female students from the Pinjarra Senior High School for their participation in the Alcoa Pinjarra Prospects Program this year.
The Pinjarra Prospects Program is an interactive student mentoring program run by Alcoa at the Pinjarra Senior High School that aims to make local young women aware of the potential career and educational opportunities available at Alcoa, and to engage participants interested in following an ESTEAM career path.
Throughout the year students participated in interactive workshops and networking opportunities, a refinery site tour, career pathway discussions and listened to personal and professional stories from Alcoa employees to enhance and engage their learning.
"Unfortunately due to COVID-19, a number of events usually on the calendar were unable to proceed in 2020. However, we remain hopeful of resuming these activities as part of the program in 2021.
"Now in its fourth year, our grass-roots program is engaging the next generation of local employees, while promoting Alcoa's passion for positive change to increase female workforce participation," said Pinjarra Refinery Manager Mark Hodgson.
The 'Most Oustanding Student Award' was presented to students Tahlia Day, Zakiya Bevan, Chelsea Daley and Willow Palmer on the day for being the most engaged students and receiving the highest assessment scores for the program.
"Well done to Tahlia, Zakiya, Chelsea and Willow for their commendable efforts, and thank you to all who participated in this year's program," said Mark.
Planning is currently underway for the program to be rolled out again to Year 10 Pinjarra Senior High School students in 2021.
*This article was a media release courtesy of Alcoa
Translate This Page
Past Articles