April 2021 Newsletter
Important Dates
| Date | Event Name |
| --- | --- |
| 19 April 2021 | Pupil Free Day |
| 25 & 26 April 2021 | ANZAC Day & ANZAC Day Public Holiday |
| 28 April 2021 | ANZAC Assembly |
| 3 - 7 May 2021 | HASS Week |
| 10 - 21 May 2021 | Year 12 ESTs |
| 11 - 21 May 2021 | NAPLAN |
Principal's Report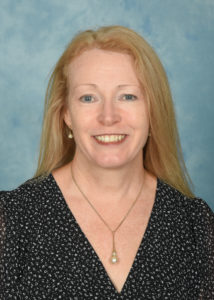 In what seems like the blink of an eye we are almost at the end of term 1. To say it has been a busy time as we have settled in to 2021 is an understatement! Alongside of launching our school's Centenary year and getting our students started on their academic programs, we have managed to fit in Year 7 and 8 Summer Carnivals and a school Swimming Carnival, where our new 'Houses' took pride of place.  Many more exciting events are planned for term two, with preparations underway for interschool PFA matches, AEP and Outdoor Education Camps and Country Week 2021. We are also getting ready to promote our school at the STEM Innovation Showcase at the Perth Convention Centre in June, and of course we will be welcoming visitors to Pinjarra Senior High School for the Centenary Open Day during the Pinjarra Festival Weekend. It is strange to think that only a year ago, such activities were not possible due to the health restrictions imposed in response to Covid 19. It is fantastic that as a school community, we are able to once again come together to share in whole school events, to enjoy friendly rivalries and to continue to build our positive school culture.
One of the most important initiatives we have worked on this year is the implementation of the new House groups. This 'changing of the guard' sees the traditional and long standing Houses of Trojans, Spartans, Aztecs and Vikings being retired in favour of more contemporary and culturally responsive House groups. Each of the new Houses is represented by a native animal symbol and has both an English language and Noongar language name.  The student leadership team, comprised of students from year 7 – 12 have worked together in consultation with both school and community members to devise the House identities. These are River- Bilya, Scarp- Karda, Earth – Boodja, Forrest – Djiraly and Towns – Karlak. A design competition for House logos is currently open to all students, with submissions having to meet specific criteria for judging. The winning designs will be announced during term two, with the selected designs to be featured on the House flags. We are very proud of this student-led initiative, with our new Houses marking the beginning of a new century in the history of Pinjarra Senior High School.
Plans for the Centenary Open Day on 5th June are also keeping everyone very busy.  Our wonderful Centenary Committee has many works in progress, most notably the gathering and curation of many artefacts, promoting the Open Day in the wider community and hosting the Alumni which is rapidly growing in number. If you know people who are ex-students or staff of Pinjarra Senior High School, please encourage them to sign up to the group on our school face book page this milestone celebration. Current students and parents are also very welcome to join. Our students are also busy working on their different Centenary activities as we count down to the Open Day, including art projects such as screen printing centenary merchandise for sale on the day, designing a painted mural in partnership with the Shire of Murray and developing exhibition pieces for the Rotary Art Show. Year 7 and 8 students will soon start work on a 'time capsule' project, and our Year 12 Building and Construction students are working towards installing a raised deck and seating area to enhance facilities available to students in our central courtyard area. There are many projects running to ensure that our students can engage with the school centenary and share in this unique historical experience.
Apart from the excitement of the extra-curricular activities which have been hallmarks of the year so far, it is also vital for all of us – students and staff –  to continue to focus on the core business of teaching and learning within the school. Term two will bring our first round of school based exams and Externally Set Tasks for senior school students and NAPLAN testing for students in year 7 and 9, with school reports being issued towards the end of the term. All this may seem a little way off, but deadlines have a habit of creeping up, so please encourage students to keep working hard following the holiday break. To enable far greater access to information about their student's progress, the school has opened our Connect platform to all parents and caregivers to strengthen communication about academic performance between school and home.  All students already have access to Connect and use it as a working interface with their teachers. From now on parents and caregivers can also monitor tasks, assessments, homework and results via the Connect platform. We see this as a very positive step in our partnership with families to support student achievement. More information about how parents can access and use Connect will be shared at the beginning of term two.
In the first newsletter this year, I published a detailed explanation of Pinjarra Senior High School's expectations of student behaviour and attendance, and outlined processes for managing concerns. These expectations are in place to enable our school to provide the best possible learning environment for our students.  I am pleased to feed back that the great majority of our students are working hard to meet and exceed these expectations, enabling them to make great progress and achieve strong results. However, there are a small number of students who are persisting with unacceptable choices about their behaviour, particularly in relation to the Mobile Phone policy, demonstrating respect for themselves and others and attending timetabled classes. Parents and caregivers please support us to support your children by reinforcing school expectations with them at home. Any concerns can be directed to class teachers, Heads of Learning Area and Heads of House, and I encourage you to communicate with these staff early to ensure we are working together to resolve small issues before they become more serious. My sincere thanks to those parents who have been proactive in working with the school to support their children.
In closing, I would like to wish all our staff, students and families a safe and relaxing holiday break and to those celebrating it, a very happy Easter. We look forward to seeing everyone back ready to go on Tuesday 20th April – don't forget that Monday the 19th April is a School Development Day! Thanks for your ongoing support of our efforts to make Pinjarra Senior High School a great place to learn, to work and to belong.
Jan Stone
Principal
What is Connect?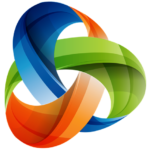 By now you have probably heard others in our school community talking about the use of the online environment called Connect. You may even have had access to Connect at a previous school. Pinjarra SHS has been using the Connect portal for some years now with our students, particularly students in Year 11 and 12 but, since the Coronavirus pandemic, many more students have had to access their distance learning through Connect.
In case you have missed the discussion around Connect use in our school, here is an overview.
Connect is a secure online environment developed by the Department of Education for staff, students and parents/caregivers in public schools.  It gives our teachers a tool to deliver content to the students via an online classroom.  This means your children will be able to share with you what they are learning about, submit assignments and discuss issues together online anywhere, anytime.
While students have always had access to Connect, we have not yet rolled out access to parents/caregivers. The recent move to students learning online has prompted a move to enable access for parents/caregivers. Connect provides easy access to information relevant to your child's classes and learning such as assessments, teacher feedback and attendance data. Connect also provides access to a 'marks book' where parents/caregivers can keep track of student achievement.
Schools can also use Connect to keep you updated with important information.  Things like up-coming events, excursions, classroom activities, photos and stories can be sent to you via email or, if you prefer, via a push notification on your phone.
The Connect Now app can be downloaded from the Apple App Store or Google Play.
You will soon receive your login details via the email address we have on file for you.  If you have recently changed your email address, please let us know by phoning (08) 9531 7000 or emailing pinjarra.shs@education.wa.edu.au so we can update our details.
How do I find out more?
•   Check out the short video clip on Connect at https://vimeo.com/connectwa/welcome
Rottnest Excursion – Friday 12th March 2021
The Year 11 General Outdoor Education and Year 12 Certificate II Outdoor Recreation students recently spent a day on beautiful Rottnest Island for our Annual Snorkelling excursion. It was an early start at PSHS so we could board the 9:30 am Ferry from the 'B Shed' in Fremantle.
The weather was windy and the ferry crossing was quite rough but all staff and students were excited about the day ahead. After arriving on the Island we collected our hire bikes, loaded up our snorkelling gear and head for our first location at Little Salmon Bay. The reef around the bay protected us from the strong winds but we still found ourselves contending with waves and rough water. The water was still clear and was full of fish life for us to observe. After a half hour snorkel here we again loaded up our bikes and moved around to The Basin where we would be protected from the Strong South West winds. The water was calm and we explored the underwater caves and 'swim throughs'. The fish were plentiful and we were able to observe them for over 45 minutes.
After navigating our way back to the Settlement we had enough time for a quick lunch before boarding the 2:30pm Ferry home.
Thank you to Clay Philpott our HPE Trainee and Miss Ditchburn for attending the excursion.
-Mr Galloway
2021 Chamber of Minerals and Energy's (CME) Women in Resources Awards Dinner (Friday 5 March)
Sheridan Gangell (Year 12, Forest) and Zakiya Bevan (Year 11, River) were chosen, as past award winners of the Year 10 Alcoa Prospects Program, to attend the Award Dinner as part of an Alcoa Australia group at the Perth Convention Centre. Alcoa was nominated for their Prospects Program in the category of Outstanding Company Initiative. The evening started with canapes in the foyer and moved into Dinner where the evening saw several awards presented. The students met Annabel Crabb political journalist, commentator and television host who was MC for the evening. The students enjoyed the evening and chatted to many of the Alcoa's team (should I mention the band and the dance floor?). The evening concluded at 10.45 pm and after a full day at school and Workplace Learning this meant a weary trip home.
-Mrs Gray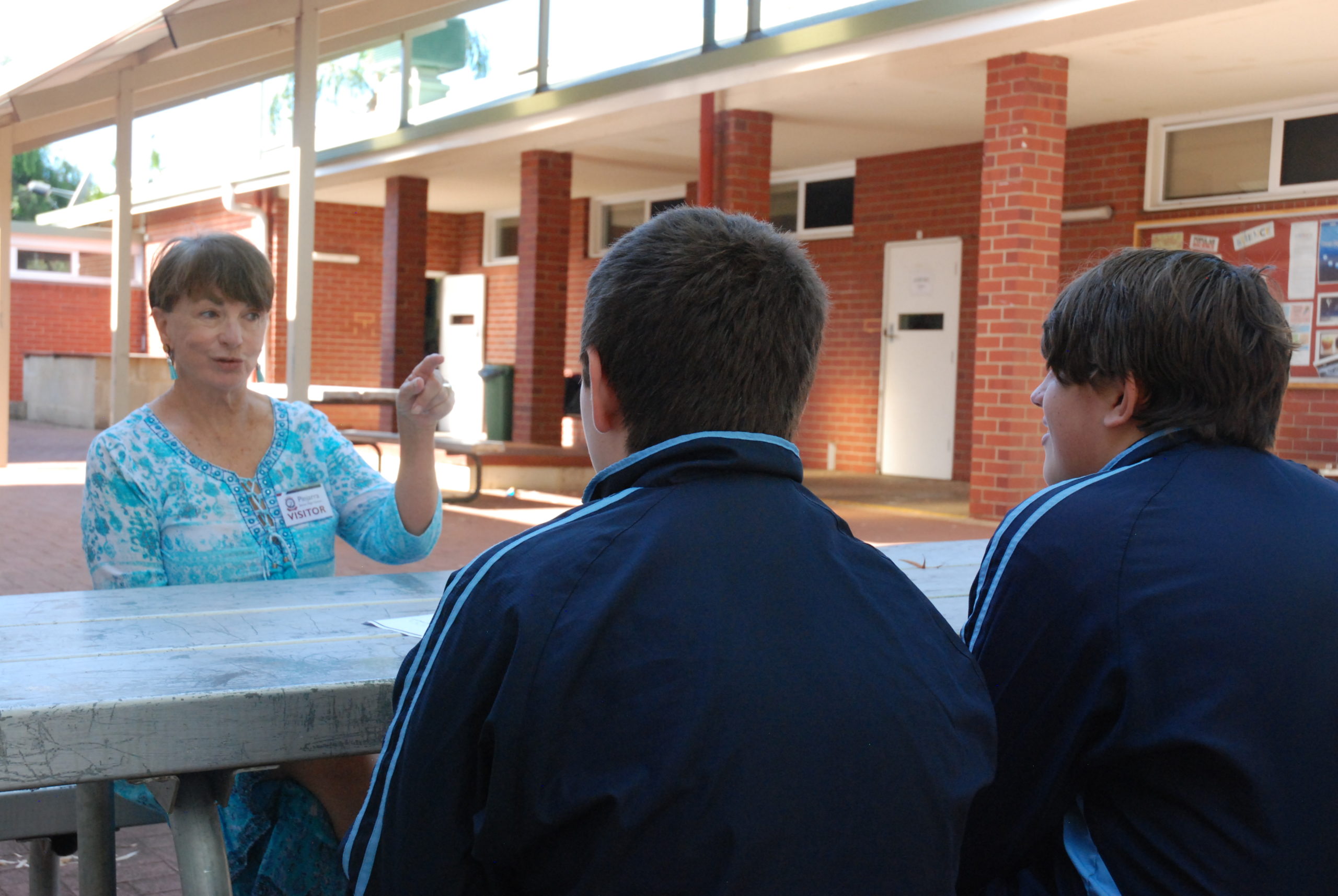 PSHS Centenary Interviews – Collecting Oral Histories
During the final week of Term One, many of our Year 10, 11 and a small group of Year 8s have been meeting with past students, teachers, principals and some of our current teachers in order to conduct video interviews that will be incorporated into the Centenary Open Day displays on June 5th.
We have been very privileged that so many wonderful alumni agreed to give us their time for the interviews. This has been a wonderful learning experience for our students in terms of developing their interpersonal skills and in the collection process involved with recording historical information.
Thank you to all those who agreed to take part in this activity and thank you to the Administrative and Humanities and Social Sciences Staff who organised this opportunity for students.
Year 7/8 Summer Carnival
AFL – Mr Beswick, Mr Gillam & Ms Ashfold-Hutton
On Thursday, March 25, PSHS sent 56 Year 7 and 8, Boy and Girl students, to the 2021 Summer Carnival in Rockingham.
These students combined made up five AFL 9's teams competing in a round robin style event against a number of surrounding schools. There were three AFL divisions including A Grade boys, B Grade boys and a Girls Grade. PSHS were successful in taking out the win in all three grades. Our remaining teams (A Grade Boys 2 and Girls 2) both finished in 3rd in their respective divisions. It was a fantastic effort from all students involved not to mention some of our 12 Sport + Recreation students who umpired and coached throughout the carnival. Thanks to Mr Beswick, Mr Gillam, Miss Van Lit and Miss Ashford-Hutton for assisting and making the day happen.
Cricket – Mr Gielingh
The Summer Carnival Cricket competition was held on Friday the 26th of March. Pinjarra SHS nominated 2 teams in the carnival, a boys team and a girls team. Our students represented the school incredibly well, displaying maturity and enthusiasm across what was a hot day in the sun. Tiana Arrowsmith and Tahj Bashford did exceptional jobs as captains for their teams. Special thanks to our student helpers, Hunter Entz, Kaleb Gittos and Corey Poolman.
Boys Soccer – Mr Patroni
The Year 7 and 8 Soccer boys faced some extremely tough sides in the A-Grade competition, versing many schools that have soccer specialist programs. A special mention goes to Tyler Norwood and Blair Look who both took on the daunting role of Team Captain and displayed excellent leadership and modelled resilience. The boys put in an incredible amount of effort on the day and came home with 6th place.
Girls Soccer – Mr Tarboton
The year 7/8 girls teams worked hard to place 4th and 6th at the Summer Carnival. Their sportsmanship and resilience was outstanding with students such as Asia, Hope, Jordi and Gabrielle demonstrating talent in soccer that resembled some of the students from more specialised soccer programs.
Special thanks to James Waterman for helping the soccer teams on the day.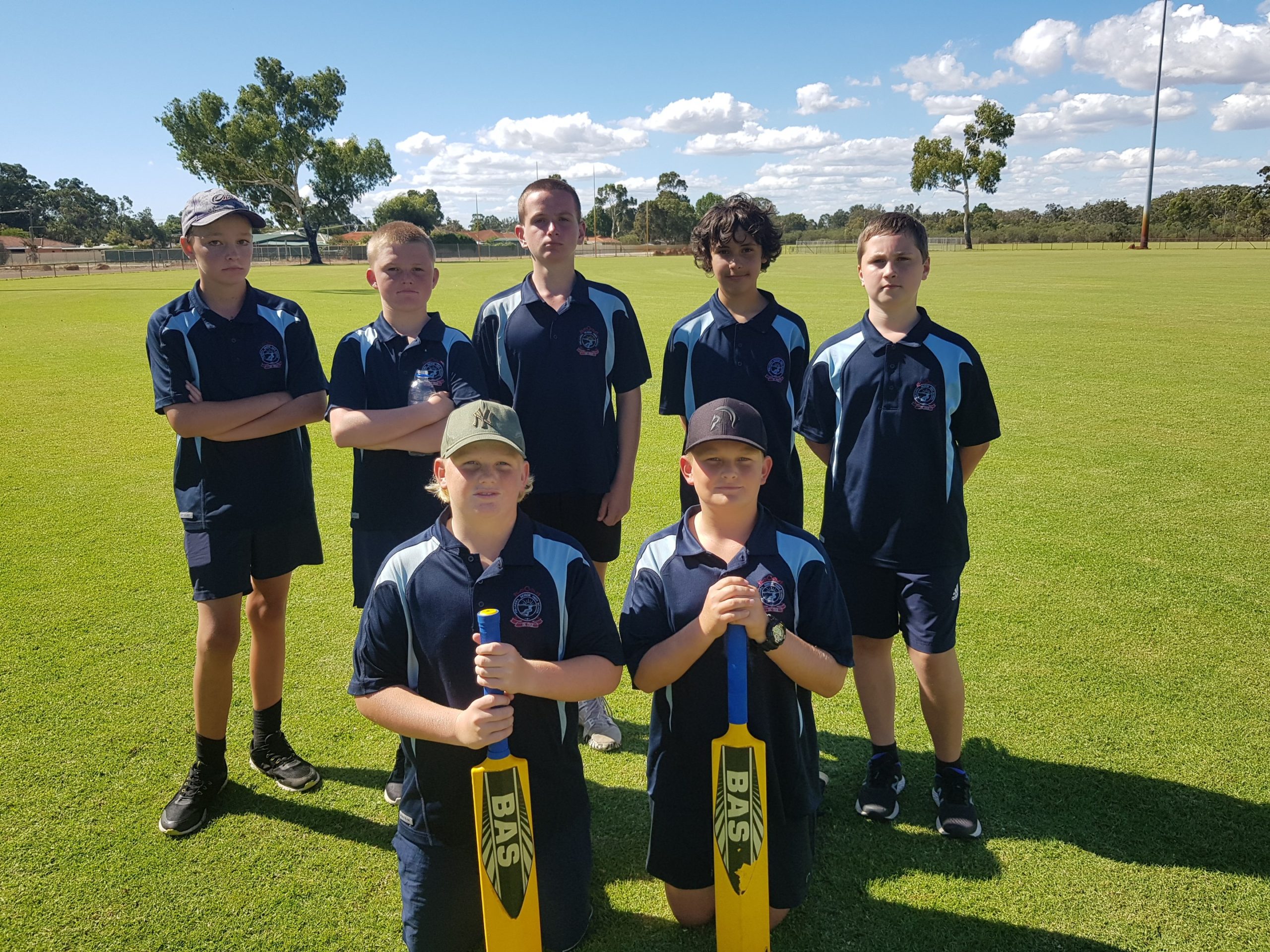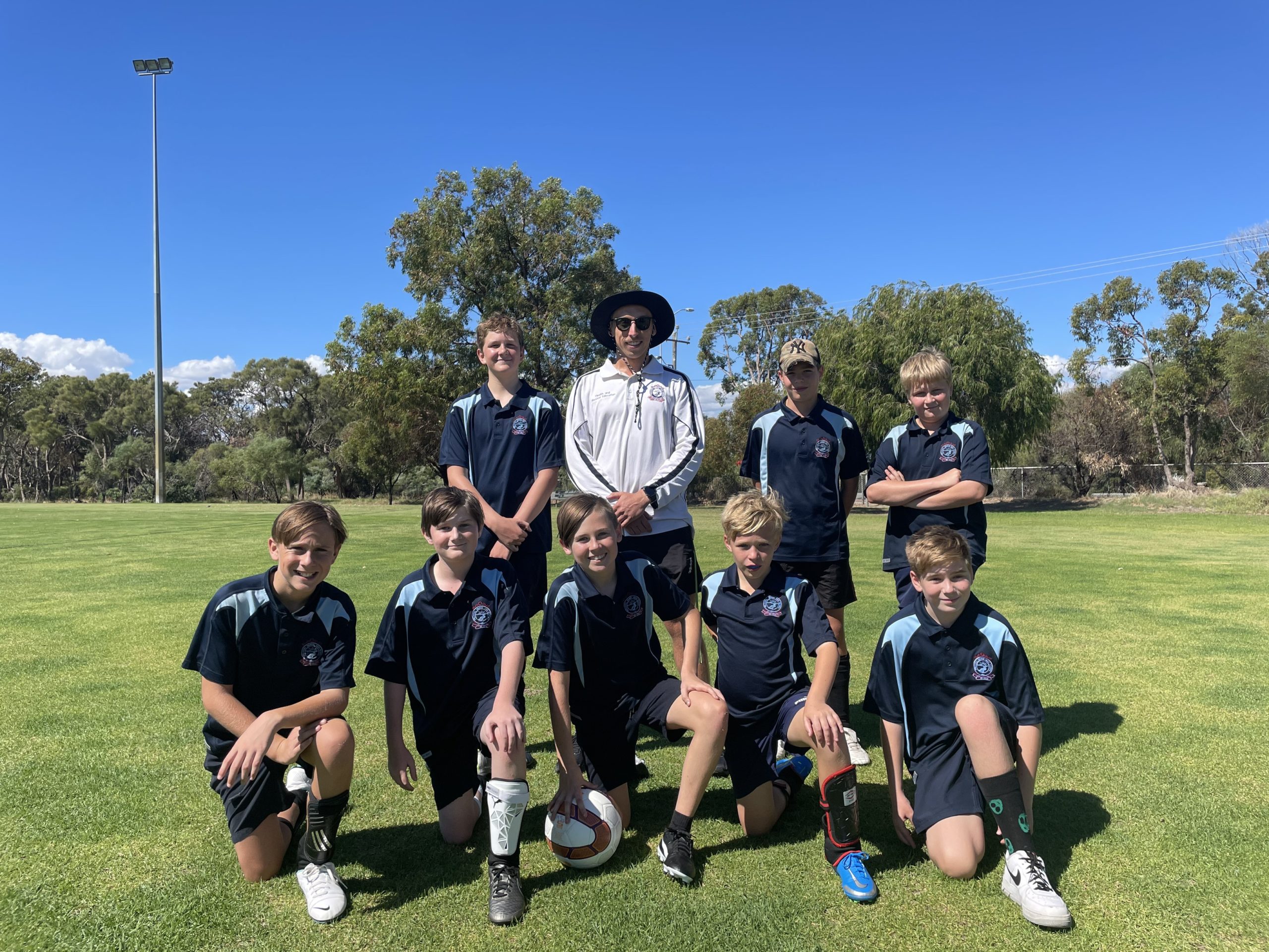 PFA Amazing Race
The Year 10 PFA students planned, and brilliantly executed, an 'Amazing Race' inspired event for our Year 8 PFA students. This event is designed to create a team bonding experience and opportunity for the boys and girls of the PFA to work collaboratively. The day consisted of a number of activities including finding hidden pieces, kicking a football into targets accumulating points, solving riddles, counting popcorn, relay races, water bucket relays and SUP boarding, to name a few. These activities combined with the race like nature of the event required teamwork and a competitive spirit to work together to beat their fellow classmates. All students involved were exceptional in the way they conducted themselves both competitively and in their behaviour. Thanks to Mr Gillam, Mr Beswick, Mr Gielingh and Clay Philpott for assisting and making the day happen.
Year 11 Geography Field Excursion
On Wednesday 31st March, our Year 11 Geography class, armed with insect repellent, took part in a field trip to the Goegrup Lake Nature Reserve in Greenfields and the Creery Wetlands in Dudley Park in order to collect information regarding Ross River Virus.
As part of the Year 11 Geography course, students investigate ecological hazards. An important component of their studies includes analysing mitigation strategies that are in place to protect the community as well as to observe aspects of every day life that increase the general public's vulnerability to contracting Ross River Virus.
Our class was very fortunate that Ross Rose, Shire of Murray Mosquito Control Officer, joined us for a portion of our excursion and provided some vital information to our students about the mitigation process in place in the Murray Shire to control mosquitoes.
The afternoon was a great opportunity for our students to experience the real life application of their learning of Hazard Geography.
Pinjarra Under 14s Cricket
On Saturday the 27th of March, The Pinjarra Under 14s Cricket Team played in the Grand Final for the Peel Junior Cricket Association against Halls Head/Hillman.
There were several Pinjarra SHS students competing in the Grand Final, Taya Bashford, Brody Poolman, Tahj Bashford, Ethan Reid, Hayden Jeffery and Hudson Regler. Tayte Regler was unfortunately unable to play due to injury. Ethan Reid picked up an important wicket, with Taya Bashford the standout bowler with 3 wickets.
Brody Poolman and Tahj Bashford both put together great innings with the bat, picking up 21 and 25 runs respectively.
Unfortunately, despite putting together a strong innings total of 3/190, Halls Head/Hillman were able to score 7/263.
Congratulations to the Pinjarra Under 14s Cricket team on a great season.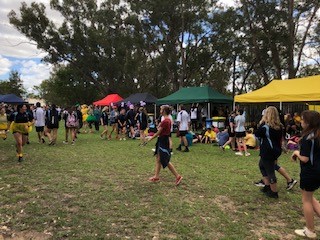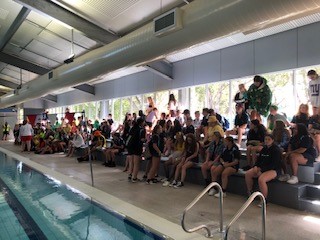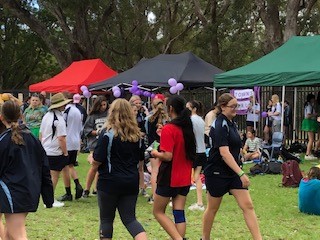 House Swimming Carnival
The annual House Swimming Carnival was held on the 23rd of March. This was the first major event with our new Houses, Scarp, River, Towns, Earth and Forest. It was amazing to see so much enthusiasm and house spirit from the students in attendance. As a school we'd like to thank the family members who came along and supported the event, we hope you enjoyed yourselves. We'd also like to thank the Murray Aquatic and Leisure Centre for allowing us to use their facility on the day. We were lucky enough to see some incredible swimming from our students, and were so pleased with their efforts throughout the day. The winning house, as well as Champion and Runners up will be announced at the next whole school assembly on the 23rd of April.
PFA Football Games
On Monday, March 29, the Year 8 and 9 PFA Boys played Court Grammar School in our annual 'Border Shield Cup'. This match has been played for the past 8 years and are always very close and played in great spirit. At the same time, the Year 8 and 9 PFA girls were also competing against Court Grammar School. This tradition has been played for four years now.
It is always great to see a neighbouring school willing to play us in football each year. It was a fantastic effort by all involved in what were very hot conditions on the day. Our PFA is always growing and our students put a lot of time and effort into their development. It is a great opportunity to showcase this hard work and progress with interschool AFL games. Thanks to Mr Beswick, Mr Gillam and Clay Philpott for assisting and making the day happen.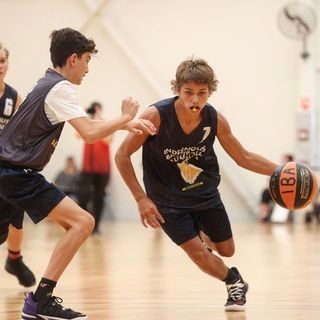 Indigenous Basketball Australia
Indigenous Basketball Australia (IBA) aims to deliver programs at the grassroots level for Aboriginal and Torres Strait Islander young people so they have a better chance to advance in the sport and more importantly, succeed in life. The program kicked off in Perth on Sunday the 21st of February. The five week program aims to develop fundamental basketball knowledge, skills and competition, leading to an opportunity for selection to a national tournament held on the Gold Coast in April. We had three representatives from Pinjarra Senior High School in Jamal Kearing, Cyallyutt Kearing and Jurrell Hansen at Western Australia's opening weekend. Jamal was recognised in the top 5 males for highest points scored on Sunday, with 13 points. We wish the boys all the best over the coming weeks in their pursuit for selection in the u14 National Team travelling to the Gold Coast.
Pinjarra SHS Alumni and Centenary Update
The second issue of our Alumni Update newsletter is now available. This newsletter is emailed to those former students and staff who have signed up on our alumni page.
Alternatively, a copy of this latest edition is available here.
We are only several weeks away from our Centenary Open Day on Saturday June 5th 2021. The Open Day will be taking place between 10am and 5pm. The Centenary Open Day will showcase our school's past and present, as well as the developments being made to improve the school environment for our current and future students. We are still also keen to borrow any memorabilia that past students or staff may have at home, so please contact the school if you have any items that could form part of our displays during the open day.
The Pinjarra Senior High School P & C Wants YOU!
Pinjarra Senior High School is proud to announce the launch of our new P & C, which will occur when we meet for registration at the start of term two. We have some fantastic members, but we are looking for more!
The P & C acts at a governance level to guide school decision making, giving a wider 'voice' to parents and carers, non-teaching staff and school staff members about the direction of the school. One of the key functions of the P & C will be overseeing the management of the canteen and allocation of funds raised through this and other fundraising ventures, to support enhanced educational opportunities for our students.
The P & C will notionally meet once per term and key roles will be elected at the inaugural meeting. These roles are President, Vice President, Secretary and Treasurer. Other members of the P & C will provide support, advice and feedback to ensure that decisions are inclusive of as many different ideas and points of view as possible. Team work makes the dream work!
If you are interested in helping us to launch this fantastic initiative, or know of others who would like to join, please email your/their names to the school so we can arrange invite them to our first meeting.
Please consider this great opportunity to positively influence our school as we grow and improve.  Your service would be sincerely appreciated and will make a huge difference for our school community.
Many thanks
Jan Stone
Principal
2021 Contributions and Charges
YEAR 7 – 10 VOLUNTARY CONTRIBUTIONS
A reminder of unpaid billing items was sent out earlier in the term to all parents. Thank you to those families who have already paid Contributions and Charges or set up a payment plan for 2021. We appreciate your support.
We believe that the best way to provide quality education is through the provision of modern texts and equipment for students.  Declining payments of voluntary contributions may result in a poorer standard of educational materials for your child.  Therefore, we urge you to pay this portion to enable the school to provide your child with the education we believe they deserve to create their futures.
YEAR 11 & 12 CHARGES ARE COMPULSORY
Please also be reminded that Year 11 & 12 charges are compulsory.
To assist in lessening any financial burden a payment plan can be negotiated and is a very simple way of ensuring your child remains in their chosen course.  Bank deductions can be set up and we can accept amounts as little as $10 per week. In order to arrange this, please contact the school on 95317000.
PAYMENT OPTIONS
Internet Banking:
BSB: 633000      Account No: 120445655
Description: (eg Student Name (John Smith) Yr8, CC (Contributions & Charges), Yr10Camp etc).
By telephone using credit card facilities on 9531 7000.
In person during office hours (8.30am – 3.30pm), all EFTPOS/Credit Card options are available.
Negotiate a Payment Plan.
Post in a cheque.
Centrepay – this can be set up by parents contacting Centrelink
Thank you in advance for your continued support.
2021 Secondary Assistance Scheme
Secondary Assistance Forms are available at the front office. The Education Program Allowance ($235) and Uniform allowance ($115) is available for eligible families. The close off date for applications is 1 April 2021 (No late applications can be accepted).
To be eligible for the scheme, the parent/guardian(s) must hold at least one of these concession cards:
Centrelink Health Care Card
Centrelink Pensioner Concession Card
Veterans' Affairs Pensioner Concession Card (blue) card.
The concession card must:
be valid for at least four weeks
be valid for some time within Term 1 (1 February 2021 to 1 April 2021)
have the student listed on it
not be expired at the time of applying for SAS.
SmartRider Cards
All students are required to have a smartrider card. The initial card is free and will be automatically issued to new students.  The cards are now used as a library card as well as for signing in late or signing out early during the day for appointments etc.  Replacement cards must be ordered through the school library at a cost of $2.00. Further bus information can be found at: https://www.transperth.wa.gov.au/timetables/results?Bus
Uniforms - Available from SportsPower Pinjarra
School uniforms are now available from Sports Power Pinjarra and not at the school.
If you claim the Secondary Assistance Scheme we recommend you tick the box on the form for the $115.00 to come directly to the school which will enable you to use this allowance to purchase uniforms immediately at Sports Power and any unused money will be held in credit for purchases throughout the year.
Visit https://facebook.com/SportsPowerPinjarrra/ for opening times. Information regarding School Dress Code is available via this link.
Chappo's Column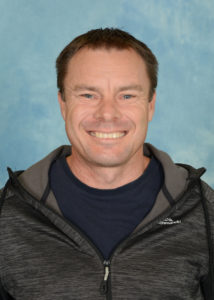 Happy Easter! Can't believe we're here already but I'm hoping everyone enjoys a safe break and can recharge the batteries. Easter is meant to be a season of thankfulness and hope and I really hope you and your family get a chance to slow, to spend quality time together and to let each other know how much you appreciate one another. One family who I know will be feeling thankful is Mia's and that's because they won our Chocolate Easter Raffle… although it was mum's name was on the ticket so I guess they'll see how loving mum is feeling! Thanks to all who supported this YouthCARE fundraiser for local School Chaplaincy.
A few weeks ago Jackie and I had a wonderful time with everyone at our school Swimming Carnival. It was so good seeing our new House system take off in a competitive way, and also great for students and staff to be able to enjoy the fun and banter in that environment. This week we had a lot of fun with our Year 7 cohort at our Year 7 Activity Day. It was a stinking hot day but really encouraging to see the students jumping in and having a good time.
Justin Hill
Pinjarra SHS Chaplain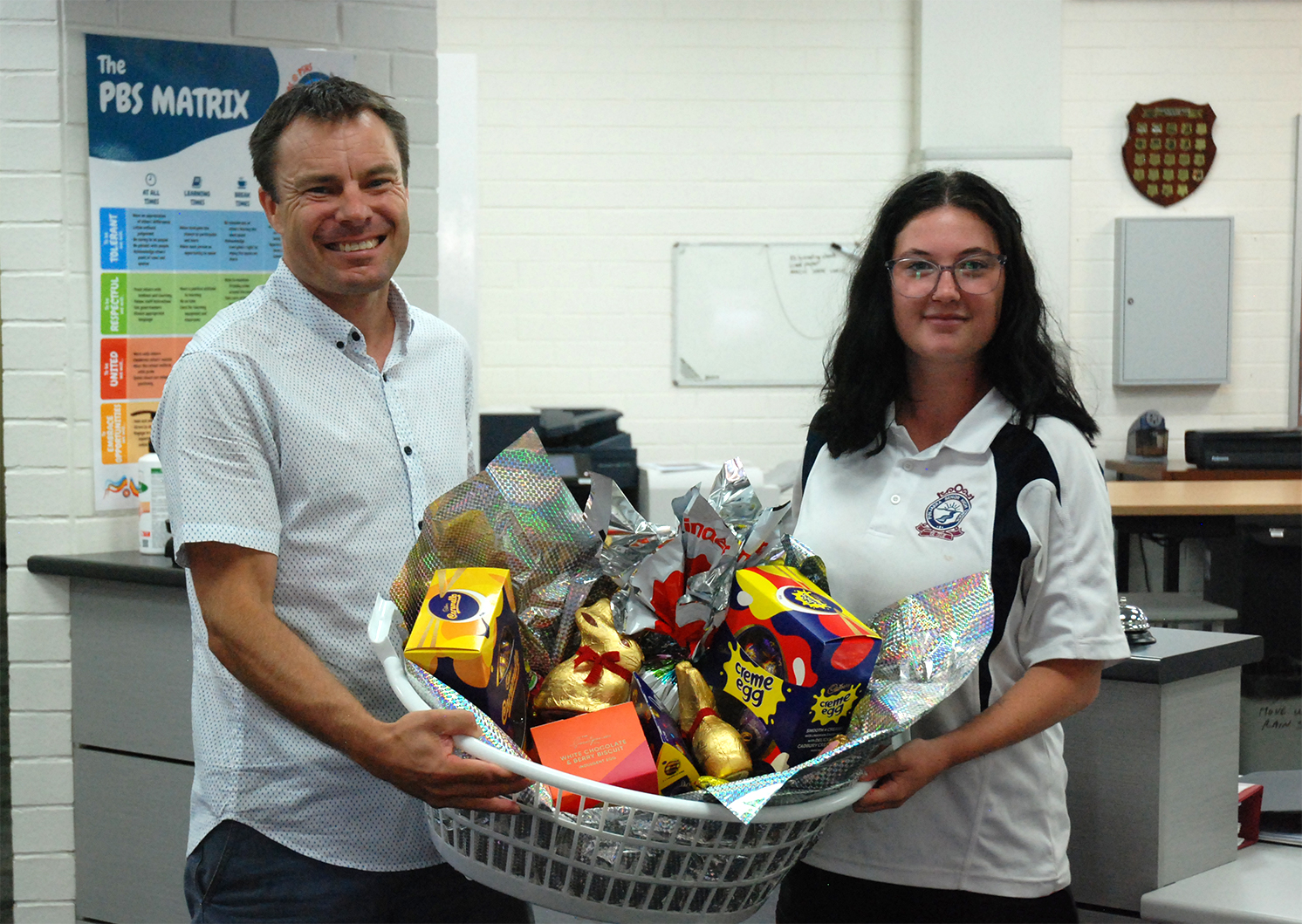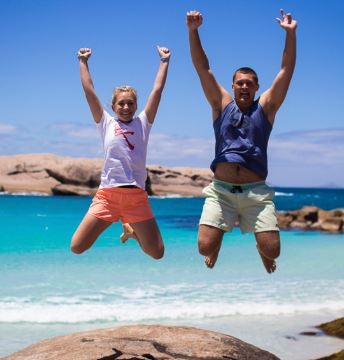 Pinjarra/Waroona YouthCARE - Supporting School Chaplaincy
Fundraising efforts in aid of our local school Chaplains is continuing and we would love to hear from you if you can help out! We meet monthly on a Thursday morning and could always use a spare hand to turn sausages etc. at our fundraisers. For more info please contact our Chairperson Sheryl Gangell on 0424 239 367.
The Pinjarra/Waroona YouthCARE Committee
Community News and Events
Click on the flyers below to view.
Murdoch have a number of exciting opportunities for students coming up.
The Murdoch Domestic Engagement and International Engagement teams are partnering to host the 'Campus Day Out' event. The event allows for Year 12 domestic and international onshore prospective students to engage with Murdoch and experience first-hand life at the campus.
The event will be held on the 7th– 9th of April 2021, from 9.00am – 2.30pm (registrations commencing at 8.30am).  The 'Campus Day Out' event will see students select their area of interest when they register, then throughout the day they'll cycle through various course-related activities, including a course presentation, facility tours and interactive activities. In addition to course related activities, there will also be experiential 'student life' engagements such as a silent disco, bean bags, food trucks, current student engagement and Murdoch themed 'show bags'.
Registrations are now open via the Murdoch Events page.
The West Australian Female Football Academy (WAFFA) are running super clinics in Perth and Mandurah for girls aged between 8 – 15 years old in the April school holidays.
The participants will be coached by current AFLW coaches and players from the West Coast Eagles.
For more information go to: https://www.waffa.com.au/whats-on-with-waffa
Translate This Page
Past Articles