May 2021 Newsletter
Important Dates
| Date | Event Name |
| --- | --- |
| 24 -28 May 2021 | Year 10 & 12 Exams |
| 31 May - 3 June 2021 | Year 8 & 9 Exams |
| 4 June | Pupil Free Day |
| 5 June | Pinjarra SHS Centenary Open Day |
| 7 June | WA Day Public Holiday |
| 8 - 11 June 2021 | Year 11 Exams |
Principal's Report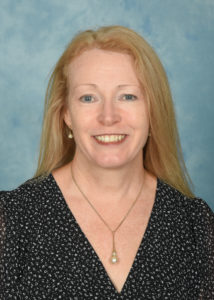 Term two is in full swing with students working hard on a wide range of educational programs and extra-curricular activities. The fact that we have been able to maintain our busy schedule despite increased Covid 19 safety restrictions earlier this term is a testament to the positivity and commitment of our staff and students. So far we have hosted an Anzac Day commemoration, a 'Take 5 Innovator's Tea Party' STEM event and a Parent Evening, in addition to running camps and excursions for several groups of students. Our PFA teams have also participated in interschool AFL football games, while Year 12 students have completed compulsory EST assessments and Year 7 and 9 students are currently undertaking NAPLAN testing. Exams for students from Years 8 – 12 will also be scheduled in the coming weeks and we still have lots of things planned for later this term, including Country Week for our senior school students.
Preparations have also been going on behind the scenes as we head towards our Centenary Open Day on 5th June. It is fantastic that lots of staff and students, along with members of the wider community have signed up as volunteers to assist with the many jobs that will need to be done to make our Open Day a success. We are currently devising a duty roster for all volunteers which will be confirmed shortly. The time slots for volunteer duty are notionally two hours long, but flexible for those wish to complete longer or shorter 'shifts'. There are a range of roles available on the day including meeting and greeting visitors, conducting school tours, manning displays and exhibits, selling merchandise and refreshments, assisting people with access to digital records and generally contributing to making people feel welcome as they spend time at our school. If anyone would like to get involved in volunteering at the Open Day, please head to the Pinjarra Senior High School website to register your interest, or get in touch via the school facebook page. It is sure to be a fantastic day; certainly one for all students- past and present – to remember.
Another exciting event coming up this term is the 2021 Resources Technology Showcase to be held at the Perth Convention and Exhibition Centre. On 22nd June, Pinjarra Senior High School Year 8 – 10 AEP students will be exhibiting various STEM projects, which have been developed as part of our teaching and learning focus on enterprise and innovation.  As a STEM Innovation and Enterprise Pioneer School over the past two years, we have been working towards changing the experience of students at school to promote more student-centred, engaging and motivating learning through lessons that promote problem-solving, communication, teamwork, creativity, entrepreneurship and inter-cultural experiences. In this model, students apply their conceptual learning to real world situations to generate new ideas and solutions, through collaboration and partnership with different educational and community groups. The learning context framing each of the projects is 'environmental conservation and sustainability', which has enabled specific projects in recycling and waste management, sustainable food production, bike rescue and soil science, including composting, worm farming and water conservation. The exhibition materials for the showcase are currently being developed by the students and project teachers, who are all looking forward to sharing their work at such a prestigious public event.
Another project that has successfully launched in partnership with Fairbridge this term is the Year 9 Hospitality Training Program. Like the other innovative programs operating in the school, the Year 9 Hospitality Training Program offers selected students an opportunity to apply their learning to practical tasks, while developing relevant enterprise skills that are highly valuable to work readiness. Students in the program travel to Fairbridge one day each week to work in the industrial kitchen, learning food production skills that will enhance their knowledge of food safety, kitchen operations team work to complete tasks and meet deadlines. As they progress, the students will undertake work experience the school canteen, assisting with food preparation and potentially learning more about customer service and how a small business operates.  So far the students participating in the program have impressed their group trainer, Bruno with their skills and commitment to learning. The program coordinator, Ms Lisa Snowden is also extremely proud of the students and is looking to repeat the program for another group of Year 9 students in term three. If you are interested in finding out more about the Year 9 Hospitality Training Program, please contact the school.
Finally, please note:
Friday 4th June is a School Development Day so students are not required to attend. Monday 7th June is a public holiday, so we will look forward to seeing everyone back on Tuesday 8th
Semester One school reports will be sent to parents and caregivers via email and/or Connect at the end of this term. To ensure that you receive these important documents, please check that your email address and contact information is up to date. You can easily update details by calling our reception staff on 9531 7000.
I look forward to welcoming everyone to our Centenary Open Day and thank you all for your ongoing support of our efforts to make Pinjarra Senior High School a great place to learn, to work and to belong.
Jan Stone
Principal
NAPLAN (National Assessment Program – Literacy and Numeracy)
Students in Year 7 and 9 will undertake four online NAPLAN tests from Wednesday 12 May to Friday 21 May, 2021.  These assessments will focus on; writing, reading, conventions of language (spelling, grammar and punctuation) and numeracy. NAPLAN provides an avenue for both parents and the school to ascertain how a student is performing at the time of the test. NAPLAN is just one aspect of a school's assessment and reporting process and it does not replace on-going assessments made by the teachers about student performance. NAPLAN test results allow parents and teachers to discuss the academic progress of students and allows teachers to better identify students who would benefit from greater challenge or extra support.  For more information about NAPLAN, please contact the school or visit https://nap.edu.au
The Innovators' Tea Party
On Monday, 6th May at 6pm at the Pinjarra Civic Centre, Pinjarra Senior High School were delighted to work with The Innovators' Tea Party Inc., to host a STEM focused evening for the Year 8, 9 and 10 AEP students and students of other schools in the area.
The Innovators' Tea Party Inc. is a Perth-based not-for-profit organisation which aims to inspire and empower more young women to pursue careers in Science, Technology, Engineering and Mathematics (STEM). They link successful female scientists, engineers and innovators with high-school students in order to promote STEM-focussed careers. Their mentors come from a range of backgrounds and work in a variety of industries, and all of them are passionate about promoting their field to future innovators.
On the evening, the audience was treated to talks from women in a variety of fields including Medical Science, AI/Data/Engineering, Astrobiology, Palynology, Agricultural Science and Engineering. Each speaker was given 5 minutes to outline their journey and what they do, with the audience able to ask questions via an app during the talk. There was audience participation, with social distancing and masks!
I would like to thank Mr Holster and Mr Gimm for their assistance in the technical aspects of the event and to Mrs Gray and Mr Garnaut for their help in setting up on the night. More especially, I would like to commend our AEP students who braved the wet and cold night to engage wholeheartedly in the event.
-Linda Durup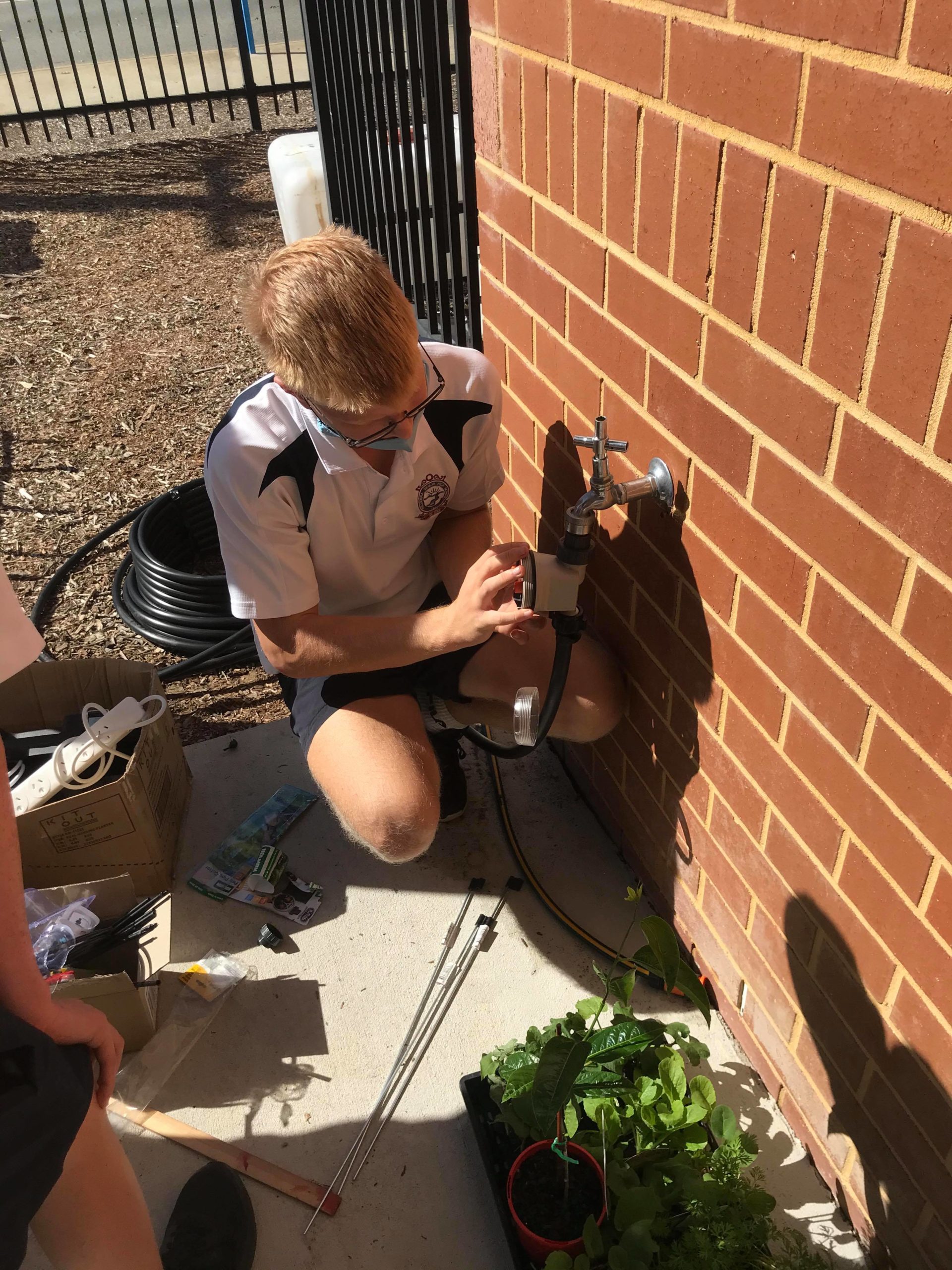 Pinjarra STEM Garden
2021 has seen construction begin on the Pinjarra STEM Garden. The garden is currently being planted out for its first Winter crop. The aim of the garden is to develop students' STEM skills including collaboration, problem solving, critical thinking and teamwork while providing fresh produce to the school in return.
The whole school project is gaining momentum with the following list demonstrating the diversity of learning opportunities the project can offer:
The year 10 AEP Project class have designed and built the wicking bed garden neighbouring the hospitality classrooms to the North-West. The project would like to provide fresh produce for the hospitality students to use in their cooking projects.
Design and Technology students are now recycling pallets and other wood to clad the IBC tanks used in the garden. This enhances the garden's aesthetics and safety, reducing the chance of cuts and grazes.
Year 9 AEP Project class are researching soils that will help them create the Pinjarra vege soil mix. They are aiming to combine the products of the worm farm and compost to create the most productive soil possible.
ASDAN students will be working through the Airtasker App to collect recycled materials for the garden's worm farm and compost.
The Year 11 Plant Production Systems class will be using some of the garden to test their entrepreneurial skills. Through their 'Produce for Purpose' assignment students are challenged to grow a vege crop to sell for a profit.
This is an ongoing project, and we are excited to see students getting their hands dirty and learning valuable life skills in the process. We look forward to our first harvest and many more in the years to come.
-Ben Garnaut
Year 10 AEP Busselton Camp
On Thursday, 6th May 28 excited but sleepy AEP students along with Mrs Durup, Mr Garnaut, Ms Bain and Chappo, were all up bright and early for the AEP Busselton Camp!
With a long 2-hour journey ahead of them, the crew left at 8am sharp and filled the journey with music, poor singing and mountains of sugar. With plenty of rain ahead of us we journeyed to the Eagle Heritage Park in Margaret River. Fortunately, by the time we got to the park the rain had abated somewhat and we were regaled with the tales of Ivy, the barn owl and other birds of prey. Unfortunately, Emma was pretty freaked out when she learnt that birds of prey had been rumoured to abduct small children, hence her classic reaction to Ivy!
With the rain firmly behind us we headed off to Prevelly Beach for lunch, where the Margaret River Pro Surfing competition was taking place. We managed to get a prime spot on the beach where we watched some of the world's best surfers strut their stuff – it was added bonus to our trip.
Once lunch was over we headed to Jewel Cave. We explored the cave learning about how it formed, the hidden areas, the amazing and beautiful cave decorations and explored the ancient riverbed. Some students were lucky enough to see stalagmite formation in action, with water droplets falling from the roof, a very rare event indeed.
After a tiring day, we finally headed off to camp, with a quick detour to the Margaret River Chocolate factory so that we could all get Mother's Days gifts. Most especially for Mr Garnaut, whose wife would be celebrating her first Mother's Day.  Once we got to our wonderful beachside campsite we were treated to a dinner of shepherds pie and spaghetti Bolognese, followed by chocolate pudding and ice cream for dessert. In the evening we had movie night and watched 'Jumanji' – the one with The Rock! A big shout out to Vaughn for continually getting up to fix the projector because of the cheap HDMI adaptor Mrs Durup got from Kmart – it was a bargain at $7 clearance!
On Friday morning we were treated to a breakfast of pancakes with maple syrup, fruit and cereal. After filling ourselves up we headed for Augusta and spent some time with expert guides at the Cape Leeuwin Lighthouse where we were also entertained and intrigued by the stories of the spectacular and harsh environment experienced by the first Europeans to sight, shipwreck and settle in the unique landscape. The lighthouse is the tallest on mainland Australia and has stood guard over the Southern and Indian Oceans for over 100 years. The view from the top was well worth the 176 stair climb and 39m drop!
We then headed back to camp for a quick pitstop for lunch and then made our way to the Bussleton Jetty. We took the train on the jetty to the Underwater Observatory where students marveled at the countless types of fish, jellyfish and crabs and everyone tried the 3D virtual reality experience on offer. After heading back on the train, we split into two groups. One went fishing with Mr Garnaut and the others returned to our campsite to set up the camp fire and rest before dinner. I believe that quite a few fish were caught but never quite made it back to camp! After dinner we spent the evening telling stories and playing games by the camp fire whilst toasting our marshmallows.  Who knew there was a particular way to toast marshmallows?  Big shout out to Vaughn the Master Marshmallower!
On Saturday morning we hopped onto the bus at 8:00 am and once again headed to Augusta for a whale watching tour. It didn't take long before we saw some whales, with both groups spotting some Southern Wright Whales and pods of dolphins. It was an amazing experience, even though half of the students got sea sick, including Mrs Durup, who led the sick bay at the back of the boat!
After our exhausting day, we headed back to pack up our things and say goodbye to our beautiful beachside camp site. The two hour journey home was punctuated by a bus karaoke sing off, whereby Ms Bain and Mrs Durup would send each other videos of whose bus had the most craziest singers. I believe Mrs Durup's bus won hands down with Emma's two hour non-stop karaoke singing and dancing extravanganza, which may or may not have been caused by Mr Garnaut giving her some Coca Cola to aid with her sea sickness in Augusta.
I would like to thank Mr Garnaut, Ms Bain and Chappo for driving and helping us to supervise the camp and make it a great experience for the AEP class.
Charlie and the Chocolate Factory
We've finally made it back to the theatre!
Friday night's audience were taken to the world of pure imagination with this tasty Broadway and West End musical, based on the famous novel and hit movie.
The world-famous Willy Wonka, played by Scott Hansen, is opening the gates to his mysterious factory for the lucky winners of five Golden Tickets, which were hidden in the wrappings of fabulous chocolate Wonka Bars.
The Year 8 Drama class were treated to a fun filled production by Mandurah's Stray Cats Theatre and many of the students were thrilled to see friends their own age on stage in the show.
Based on the famous novel by Roald Dahl, Charlie and the Chocolate Factory features an original score composed by Marc Shaiman with lyrics by Shaiman and Scott Wittman (Hairspray) and a book by David Greig with songs from the motion picture including 'Candy Man,' 'I've Got a Golden Ticket,' 'Oompa Loompa Song,' and 'Pure Imagination.'
Students have been working on developing their own Revolting Rhymes as a part of their task in Drama and many have borrowed a little bit of style from Roald Dahl's famous works in a similar vain.
See you at the theatre….
-Ric Holster
Biology Field Trip
The year 11 ATAR Biology students set their alarms early on Tuesday the 27th of April to gain valuable experience setting up a fauna drift fence with pitfall, Elliott and cage traps. They then headed to the Murray River to collect flora data using quadrants and transects. Students worked together as a team, and it was great to see students and staff get a bit sweaty on the shovel. Thanks to Jo Tregonning for organising and Mr Crock for volunteering to help.
-Mr Garnaut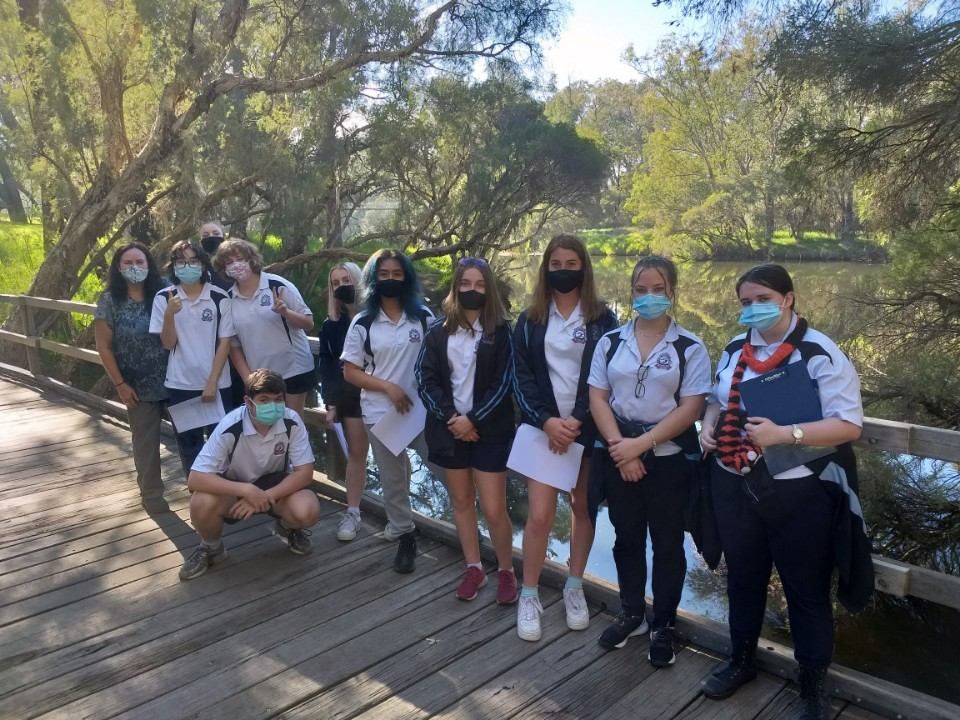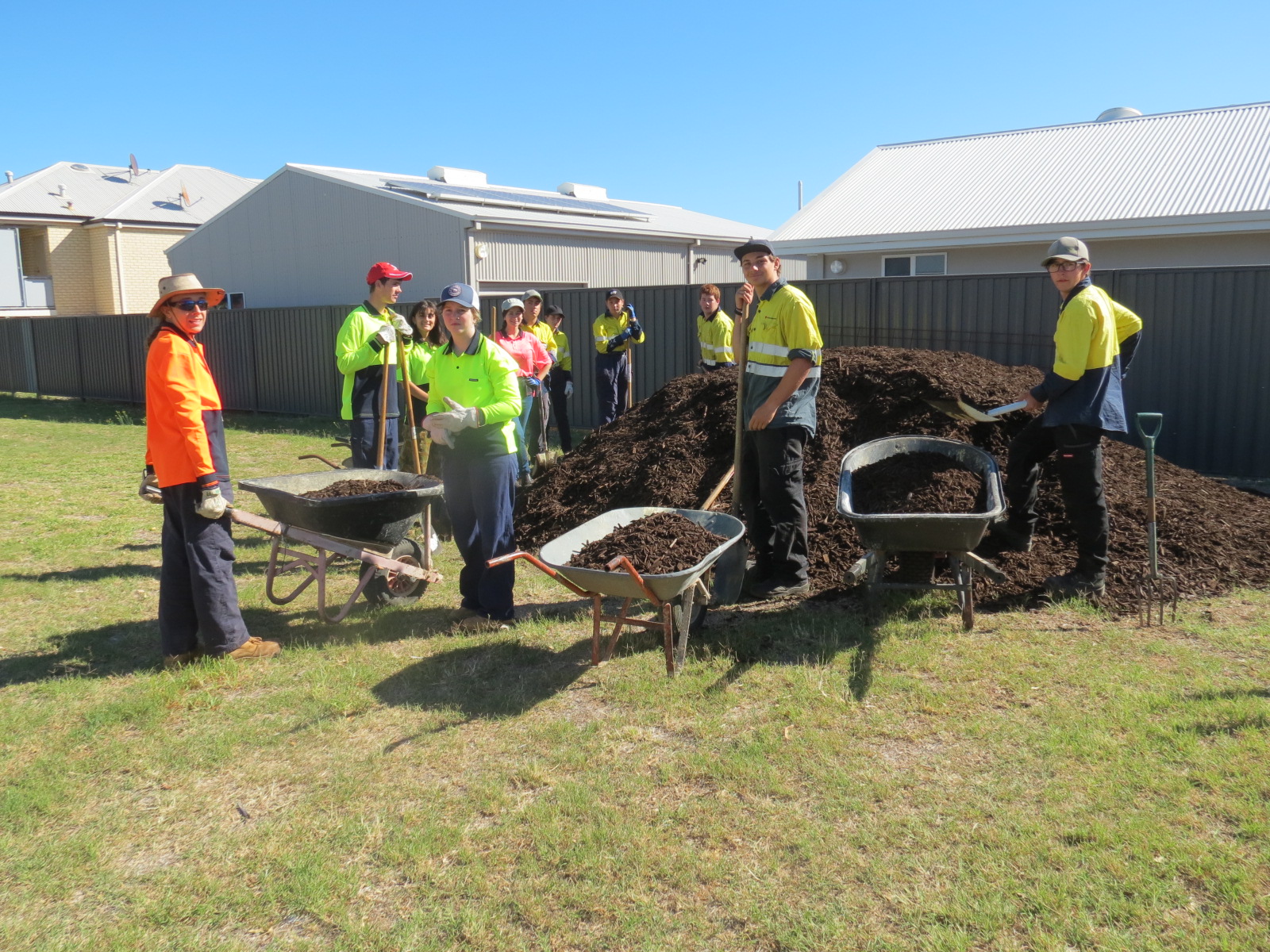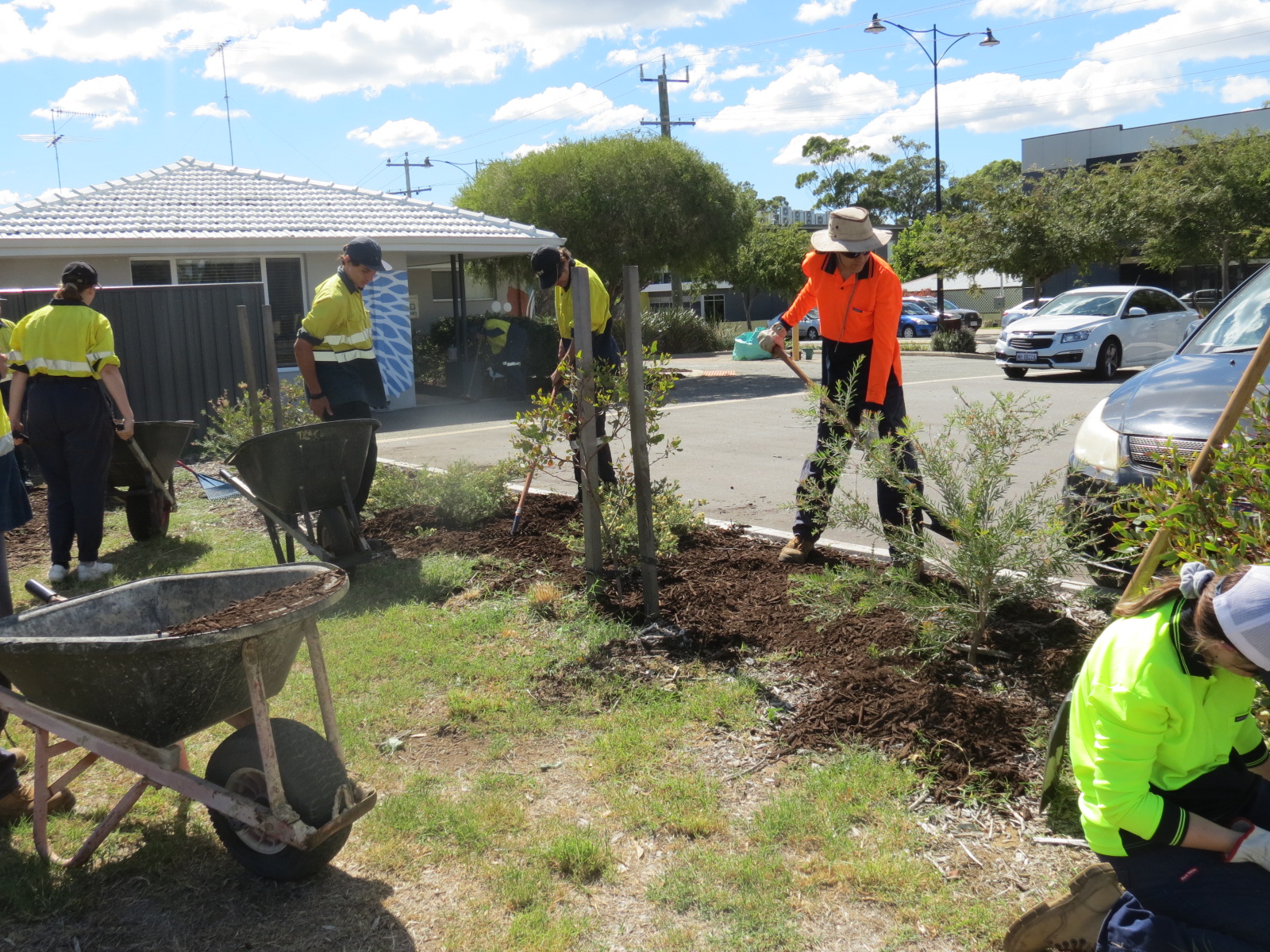 Agriculture Work Place Learning
On the 26th March the Year 11/12 Agriculture Work Place Learning class spent the day completing Community Work at the Peel Harvey Catchment Council at 58 Sutton St in Mandurah. The students pruned and weeded the gardens before spreading a truck load of mulch on the front and back yards of the PHCC offices. C-Wise, the school partnership business donated a truck load of premium and our students wheel barrowed and spread the mulch on all the gardens. The FLEEC students originally set up the gardens including landscaping and planting back in 2013.
-Darryl Spargo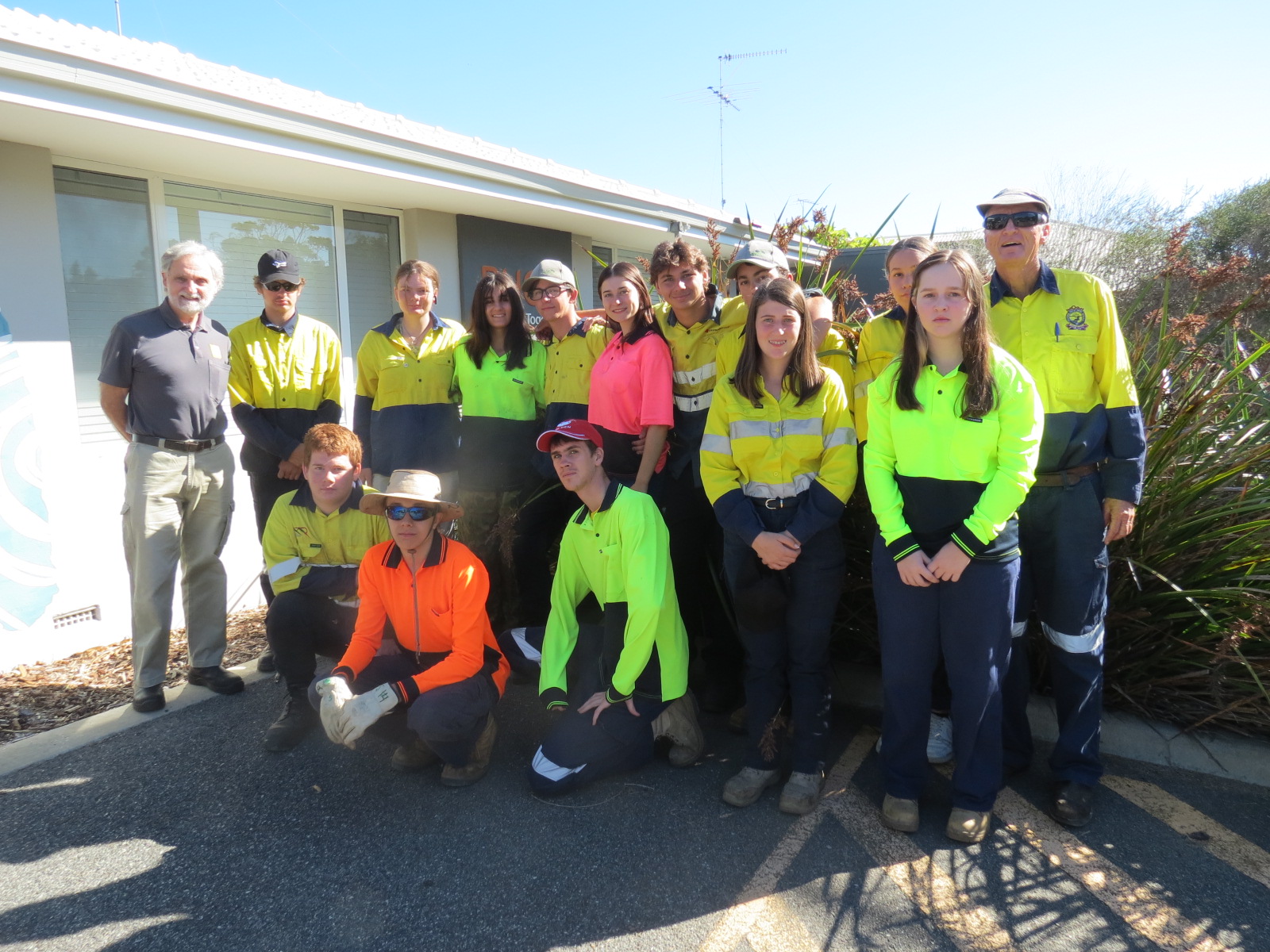 The Pinjarra Senior High School P & C Wants YOU!
Pinjarra Senior High School is proud to announce the launch of our new P & C. We have some fantastic members, but we are looking for more!
The P & C acts at a governance level to guide school decision making, giving a wider 'voice' to parents and carers, non-teaching staff and school staff members about the direction of the school. One of the key functions of the P & C will be overseeing the management of the canteen and allocation of funds raised through this and other fundraising ventures, to support enhanced educational opportunities for our students.
The P & C will notionally meet once per term and key roles will be elected at the AGM, planned fro Term 3 2021. These roles are President, Vice President, Secretary and Treasurer. Other members of the P & C will provide support, advice and feedback to ensure that decisions are inclusive of as many different ideas and points of view as possible. Team work makes the dream work!
If you are interested in being a part of this fantastic team, or know of others who would like to join, please email your/their names to the school so we can arrange invite them to our next meeting.
Please consider this great opportunity to positively influence our school as we grow and improve.  Your service would be sincerely appreciated and will make a huge difference for our school community.
Many thanks
Jan Stone
Principal
2021 Contributions and Charges
YEAR 7 – 10 VOLUNTARY CONTRIBUTIONS
Thank you to those families who have already paid Contributions and Charges or set up a payment plan for 2021. We appreciate your support.
We believe that the best way to provide quality education is through the provision of modern texts and equipment for students.  Declining payments of voluntary contributions may result in a poorer standard of educational materials for your child.  Therefore, we urge you to pay this portion to enable the school to provide your child with the education we believe they deserve to create their futures.
YEAR 11 & 12 CHARGES ARE COMPULSORY
Please also be reminded that Year 11 & 12 charges are compulsory.
To assist in lessening any financial burden a payment plan can be negotiated and is a very simple way of ensuring your child remains in their chosen course.  Bank deductions can be set up and we can accept amounts as little as $10 per week. In order to arrange this, please contact the school on 95317000.
PAYMENT OPTIONS
Internet Banking:
BSB: 633000      Account No: 120445655
Description: (eg Student Name (John Smith) Yr8, CC (Contributions & Charges), Yr10Camp etc).
By telephone using credit card facilities on 9531 7000.
In person during office hours (8.30am – 3.30pm), all EFTPOS/Credit Card options are available.
Negotiate a Payment Plan.
Post in a cheque.
Centrepay – this can be set up by parents contacting Centrelink
Thank you in advance for your continued support.
SmartRider Cards
All students are required to have a smartrider card. The initial card is free and will be automatically issued to new students.  The cards are now used as a library card as well as for signing in late or signing out early during the day for appointments etc.  Replacement cards must be ordered through the school library at a cost of $2.00. Further bus information can be found at: https://www.transperth.wa.gov.au/timetables/results?Bus
Uniforms - Available from SportsPower Pinjarra
Chappo's Column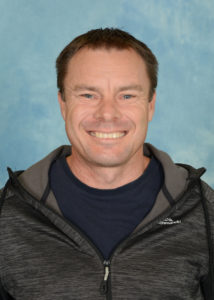 I'm happy to write to you feeling refreshed and reinvigorated after going on AEP Camp last week with our Year 10 class and the wonderful Mrs Durup, Mrs Bain and Mr Garnaut! We had a fantastic time exploring some of the caves, the Eagles Heritage Raptor wildlife Park and the beaches of the Margaret River region. We rode the train down Busselton Jetty to visit the underwater observatory and shared some great stories around the campfire. We toured the Cape Leeuwin Lighthouse at the most south-western point of Australia and some of our students stared at the ocean whilst throwing up on our whale-watching boat cruise! I am very happy to say most also saw some amazing whale acrobatics as they breached and put on a show! We were lucky enough to catch some of the action and huge swells at the Margaret River Pro Surf competition and I'm sure some of you Mum's were the beneficiaries of our visit to the Margaret River Chocolate Company. Thanks to all involved for a really fun time away, I really enjoyed getting to know you better!
Adventure Camps these holidays include Camp Vs Wild (Yr 8-11 Hiking & bush survival), Blokes (just for Yr 7-10 boys and based around Busselton), and Performing Arts Camp (Yr 8-12). If your child's interested check out www.suwa.org.au/camping/holiday and please remember I can offer financial assistance for camps etc.. On that note, I'm stoked to announce that the local charitable organization who help support families financially has now handed out OVER $100,000 to families for school books, uniforms, camps etc.! So please do make sure you contact me if you need help with any of this.
Justin Hill
Pinjarra SHS Chaplain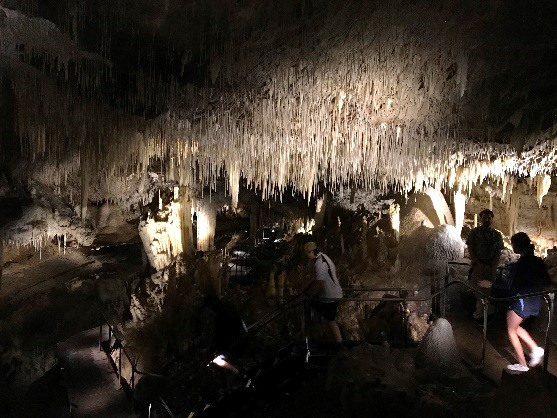 Pinjarra/Waroona YouthCARE - Supporting School Chaplaincy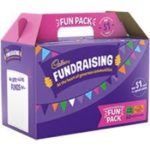 Our committee are selling Cadbury Fundraiser Chocolates, so if you would be willing to take a box to work or sell some for us we would love to hear from you! For more info please contact Justin Hill (Pinjarra SHS Chaplain) on 9531 7099 or our Chairperson Sheryl Gangell on 0424 239 367.
The Pinjarra/Waroona YouthCARE Committee
Community News and Events
Click on the flyers below to view.
Is your child thinking about their career after school?
Figuring out your next steps after school can be both exciting and challenging.
The SLIK, or School Leavers Information Kit and the School Leavers Information Service, can help your child discover post school education, training or work options.
The SLIK is supported by an information kit for you too in case you need help to start the conversation.
 You can also encourage your child to call the School Leavers Information Service (the Service) – a dedicated careers contact centre your child can call up and can ask any education, training or work-related question they may have. A trained NCI Information Officer will help your child:
navigate the SLIK
access and use the yourcareer.gov.au website
find relevant support services, if needed.
You can also call the Service together with your child, and where needed, your child can also access a free, 45 minute personalised careers guidance session with a qualified career practitioner.
Your child can get in touch with the Service three ways –
Call: 1800 CAREER (1800 227 337)
Text: SLIS2021 to 0429 009 435
And if you are looking for something fun to send your kids to inspire them to discover their next steps, flick them the link to this video which explains it all: https://publish.viostream.com/player/iframe/o99eudddg9i73
For more information visit www.yourcareer.gov.au/schoolleaver
Translate This Page
Past Articles