June 2021 Newsletter
Important Dates
| Date | Event Name |
| --- | --- |
| 2 July | Last Day of Term 2 |
| 19 July | Pupil Free Day |
| 20 July | First Day of Term 3 |
| 2 - 6 August | NAIDOC Week |
Principal's Report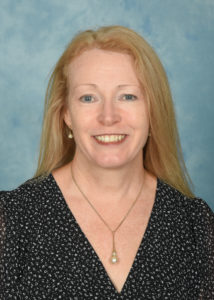 This term has truly been jam-packed with many important and exciting experiences for our students. We have had an Anzac Day commemoration, camps, excursions, parent evenings and of course, the Centenary Open Day to celebrate one hundred years of schooling on this site. It was incredibly disappointing that Country Week was cancelled for the second year, due to phase one Covid 19 restrictions being imposed on Sunday.  Country Week is an important and popular event in the school calendar, with this year shaping up to be very special for the team representing Pinjarra Senior High School in our centenary year. We will have to wait to see if Country Week can be rescheduled during term three, but regardless of this I wish to acknowledge and thank Mr Gielingh and his support team for their considerable work in organising our 2021 Country Week team. All students and coaches have put in a huge effort to prepare for the event over the term and we sincerely appreciate your commitment to so proudly representing our school.
Students have also been working hard on the academic front. At this stage, all year groups have completed exams and external assessment tasks, however classroom learning programs are still in full swing, with many classes having commenced semester two work. I encourage everyone to stay focussed and keep working hard to ensure that results reflect their best efforts. Towards the end of term we will be sending out semester one School Reports to all parents and caregivers via email, so please ensure that the school has your correct email address. (This may also be a good opportunity to check that your other contact details are also up to date).  These reports will provide a snapshot of student progress to date.  I encourage all parents/carers and students to read these carefully, paying particular attention to the Attitude, Behaviour and Effort ratings and teacher comments as well as noting the grades achieved. These indicators are actually more important mid-year, as they give students the opportunity to reflect on key aspects of their approach to school, showing areas where they can improve in semester two.  This is really important so that every student – no matter how they are going or where they are up to in their learning – can focus on what they need to do to strive for their personal best next semester. The idea of our students being 'works in progress' is critical so that we continue to support them as they grow their understandings, develop their skills and learn their forward.
Year 10s have been engaged in other really important work as they ready themselves for senior school next year. All year 10s have been participating in the transition process which commenced earlier this term and will be ongoing into term 3.  This extensive process encourages students to consider their 'next steps' by gathering as much information about available pathways and educational opportunities as they can. To date, students have accessed careers lessons, information evenings and staff presentations about the many options, programs and courses that might be of interest to them in years 11 and 12.  Our thanks to the many parents who have attended information evenings, accessed the 'Next Steps' link on the school website or contacted the school to find out about available opportunities and pathways for their children. Special thanks to Mrs Julie Gray – Senior School Coordinator, Mrs Lelaine Boardman – VET Coordinator, our Heads of Houses and Caroline Green – Associate Principal, for their collective efforts in hosting and presenting Parent Information Evenings and student workshops this term.  Online course selections are now progressing, with all students and parents being invited to attend an individual course counselling interview to confirm selections. We aim to 'get it right' for each student, so while this seems like a long process it is very worthwhile.  Senior schooling is a very complicated landscape to navigate, so please feel welcome to keep coming back to us with your questions as they arise.
Finally, I had the great pleasure of attending the Rotary Art Exhibition held on June 4th at the Civic Centre, as the 'jewel in the crown' of the Pinjarra Festival weekend. Pinjarra Senior High School had a wide range of visual art and photographic works available for viewing in their own space within the 'gallery'. Visitors (including me) were impressed by the creative skills of our students and teachers Ms Bronwyn Clark and Mrs Tracy Dyer-Jardine were rightly very proud of the work on display.  Student prize winners include Tara Milward (Year 10), Clare Bowen (Year 12, 2020) and Tanisha Bicker (Year 12, 2020).
These prizes were presented on the night by patron Mrs Griselda Hitchcock. We thank Mrs Hitchcock for her ongoing support of the Arts programme in our school. Special mention to Mr Ric Holster for his coordination of staff to ensure the Pinjarra Senior High School display was second to none.
As I have mentioned, it is not long until the holidays. Please continue to support our students to maintain their attendance, their high standards of school uniform and the excellent behaviour for the coming weeks.  Your support is sincerely appreciated.
Stay safe and well.
Jan Stone
Principal
Centenary Open Day
On Saturday 5th June, our school hosted an Open Day to celebrate the 100th birthday of Pinjarra Senior High School. To be completely accurate, 2021 sees us acknowledging the milestone of the one hundred-year period that a school – in one guise or another – has operated on this site. Call it what you will, it was a celebration! The event was an undeniable success – a fantastic day for all of us –  and certainly one that will be remembered with great pride for years to come.
We welcomed people from many generations and all walks of life to enjoy a stroll down memory lane and to unite around their shared experience and affection for the school. The day was filled from start to finish with happy chatter amongst friends and classmates with lots of 'catch-ups' and conversations about how the school used to be and how it has changed. Overwhelmingly, people remembered their teachers with fondness and respect.
Visitors couldn't speak highly enough about the organisation of the day and the great array of things to see and do as they made their way around the school. They especially seemed to enjoy browsing through the displays and records, finding their photos, names and other memorabilia from their school days. Along with the retrospective focus of the event, the Centenary Open Day included many activities that represent our current operations, such as the exhibition AFL game, barista services, tours of facilities, STEM rocket launches and the sustainable garden project.  The giant '100' drone photo was a highlight, and the 'Futures Room' also provided a window into the great things to come, such as new facilities for Sports and Performing Arts and a reinvigorated House System. In terms of showcasing the hundred year history, our current operations and the future direction, the day could not have been better. Even the weather was perfect!
I think it is fair to say the event was a resounding success for our school! The feedback from the community has been overwhelmingly positive. It is testament to the vision, hard work and commitment of a great many people over a long period of time.  Huge thanks to our Centenary Committee, including Darryl Spargo, Adrian Toh, Lisa Nairn. Meredyth McLarty, Beth Aitken, Paul Galloway, Fiona Davidson, Caroline Green, Kelly Bain, Julie Gray, Sarah Kemshall, Lou Marcus, Michelle Cole, Sharon Gangell, Trick Cole,  and Jen Russell.  This team were tireless in their efforts to bring this event to life over years of planning and have obviously done an incredible job of putting together this historic event. We are very grateful and proud of what you achieved for our school.
To our army of staff, community and student volunteers who so ably ran the Open Day, you are nothing short of amazing. You are an inspiring example of what can be achieved when 'school' and 'community' become a 'school community'. We are honoured by your service and sincerely appreciate your ongoing involvement in the life of Pinjarra Senior High School.  Thanks also to our cleaners – Bev Thompson, Narelle Powell, Tammy Crawford and Kath McDougall, and our gardener Jim Hooks for their work throughout the day to make sure the school and facilities were at their best!
To everyone who visited Pinjarra Senior High School during the Centenary Open Day, we appreciate you coming along to share in the celebration. It is an important reminder that we have a great school shared by brilliant people who together, can achieve amazing things. You have contributed to a rich and vibrant chapter in the school's history and we are grateful for your support. We hope that you continue to be a part of our school community for many years to come.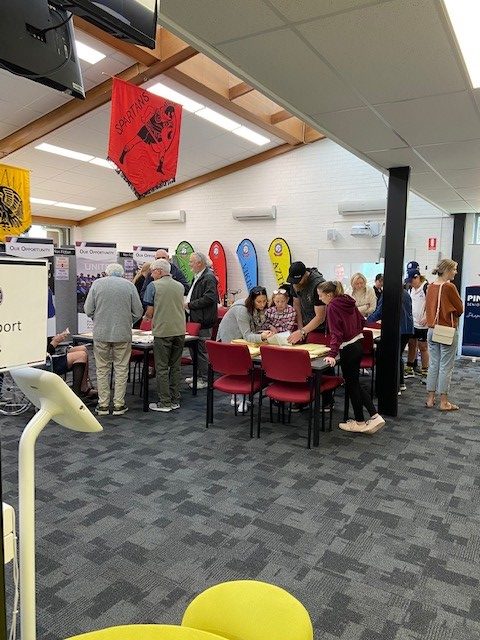 Rotary Art Exhibition
The Arts department have been involved in the Alcoa and Pinjarra Rotary Art Exhibition for many years and this year we put on a large exhibition in the back room of the civic centre show casing our students' talents in Visual Arts and Photography.
The exhibition highlights the wonderful work the students develop through the year and gives them an opportunity to be recognised further with awards and prizes donated by Griselda Hitchcock, on behalf of Pinjarra Senior High School we would like to again thank her for such generous prizes to our students.
Parents, students, and the general public enjoy the experience of viewing student art works in a gallery environment and the opening night is always a memorable community event.
We would like to thank the members of Rotary and the exhibition organisers for putting on this event and for inviting us to participate once more. We appreciate your efforts in setting up the exhibition area and making sure the Arts staff are welcomed and supported, we have a great respect for the work you do in setting up this mammoth exhibition each year and absolutely love being a part of this.
-Bronwyn Clark
Student work from Alcoa and Pinjarra Rotary Art Exhibition held over June long weekend and part of the Pinjarra Festival.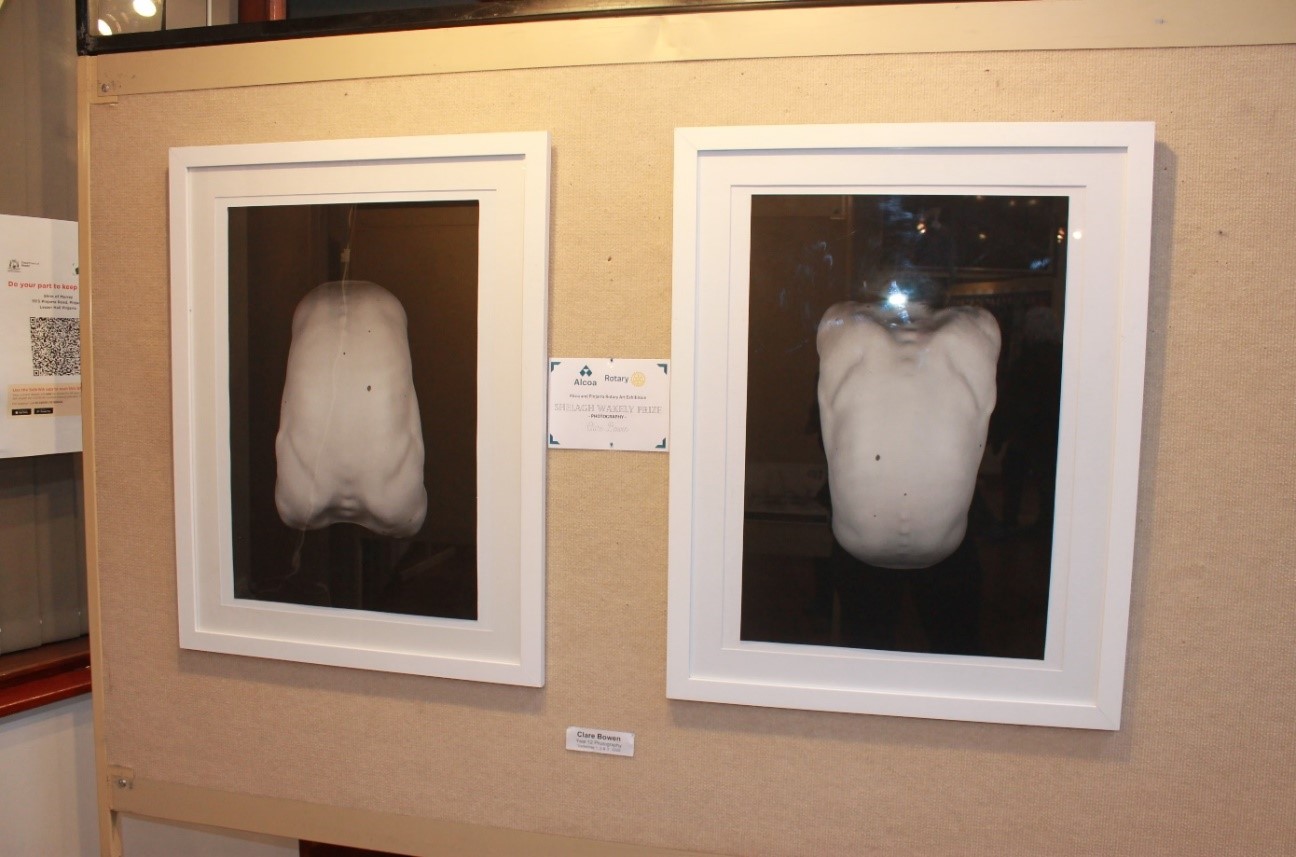 Congratulations to Clare Bowen, Year 12, 2020 who received the Photography award from the student exhibition.
Congratulations to Tara Milward, Year 10, 2021 who received the Craft award for her painted skate decks, from the student exhibition.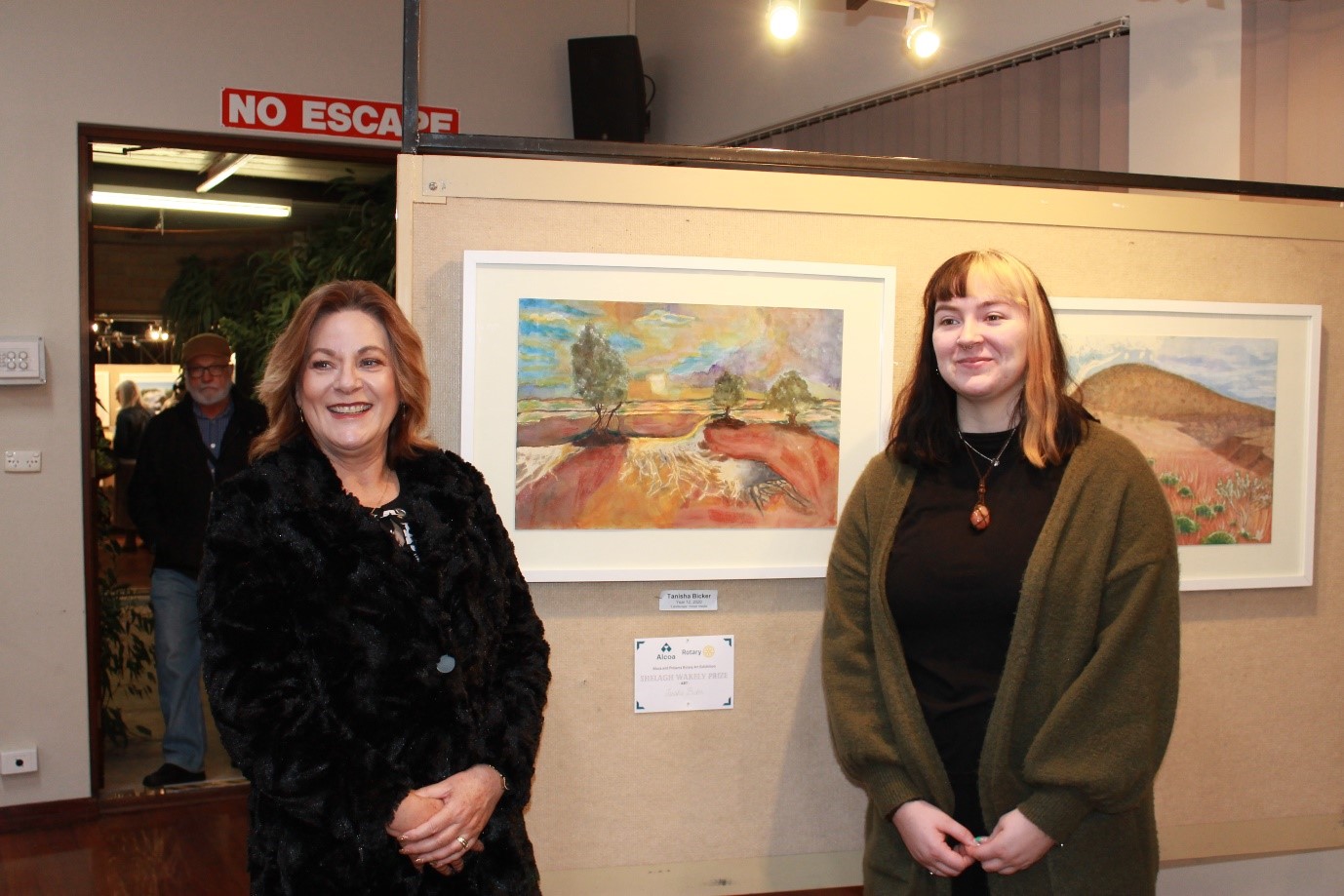 Congratulations to Tanisha Bicker, Year 12, 2020 who received the Visual Art award from the student exhibition.
(Tanisha pictured with Robyn Clarke MLA)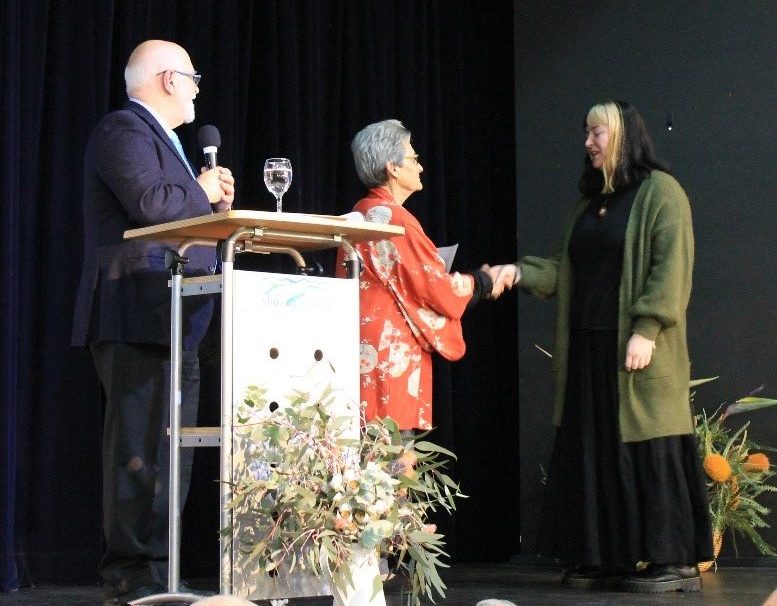 A special thank you to Griselda Hitchcock for donating prizes to the student winners from Pinjarra SHS.
Thank you to everyone for supporting the Visual Arts. Exhibitions are a great way to display student work to the community and to show off our talented students. We enjoy seeing the delight our students have for the recognition they receive; it really means a lot to them.
Selected framed works displayed at the exhibition will now be exhibited at the Mandurah Performing Arts Centre from next week (*unless subject to COVID restrictions) until the end of July. The works will be displayed up on the mezzanine floor, everyone is welcome to go into this space and view our students' work on display.
Indigenous Australian Engineering School 2021
Congratulations to Year 11 student Hayden Griffiths, who has been accepted into the 2021 Indigenous Australian Engineering School at Curtin University. The program will be taking place during the upcoming July school holidays.
The program includes:
Site visits with engineering companies like Arcadis, Aurecon, Arup, BOC, Honeywell, SMEC and Woodside;
Hands-on and engaging engineering activities;
Discussions with university academic staff to explore engineering concepts;
Cultural activities with local Aboriginal organisations; and
Social activities with other students in the program.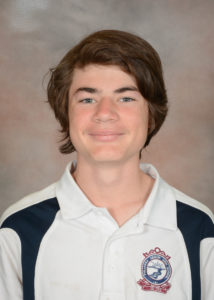 Containers for Change
The 8 AEP STEM Project class is focusing on plastic and the impact it has in our everyday lives and the environment. To help reduce plastic (and other recyclable items) going into landfill, the students made the decision to start collecting 10 cent containers at school for refunding through Containers for Change. Funds raised will go towards improving the schools waste collection system, supporting the STEM kitchen garden and others programs within the school. This is the beginning of our journey to reduce our footprint on the environment and make effective and sustainable changes.
If you would like to contribute to Pinjarra SHS's Containers for Change campaign, please use these details when visiting a Containers for Change recycling centre:
High Ropes Course
On Wednesday, 24th June, the ASDAN class were given the opportunity to attend a High Ropes Course at Fairbridge Village, to meet objectives in their 'Adventure and Residential' module.
Led by our fully qualified instructor Scott, students were given a safety talk before making their way around a course which progressively became more difficult and ended with a leap of faith style activity. Students had to muster all their courage to walk the plank before jumping to catch the mid-air suspended trapeze whilst being supported by a harness and rope.
Students ended the day with a sense of achievement and pride with their new found abilities. It was fantastic to see their team work skills and increased confidence.
A special thank you to Chappo for driving our bus, his words of encouragement and showing us his skills on the High Ropes.
-Leanne Reynolds, Corrina Thompson & Trish Trenorden
North Metro TAFE's META exhibition
Congratulations to Year 12 student Nelson Agra for having a piece of work accepted into the META exhibition at North Metro TAFE. This year, a record breaking 130 entries from 42 schools were received by North Metro TAFE.
Nelson's piece is titled Defiant.
STEM Expo
On Tuesday the 22nd of June a group of Year 8 and 10 students represented Pinjarra Senior High School at the STEM Enterprise Showcase at the Perth Convention Centre. With our school's strong focus on STEM education, it was a great opportunity for the students to demonstrate the benefits of the student-centred learning model. Students were asked to share the projects they have been doing to enhance their enterprise skills of creativity, problem solving, teamwork, and communication. These are all essential capabilities that have been embedded in our learning programs to make sure our students are ready for jobs of the future, including those not yet created.
Harley Bevan, Teniesha Birch, Hayden Lindsay and Vanessa Lovelock shared their projects based around recycling and engagement. The waste recycling project has led to a whole of school initiative that is now generating an income through 'Containers For Change'. This Year 8 Student led  project has seen the students design a recycling marketing campaign, research waste use at the school and manage a bin collection schedule, all while turning a profit for the school. Hayden shared his experience of building bikes from recycled and unwanted bike parts through the Dismantle program. These recycling projects link in to the broader school focus of environmental sustainability, which will be further explored in semester two.
Violet Moir, Emma Old, Corey Poolman and Vaughn Prowse shared their experience of developing their skills through the STEM Garden Project. This project has challenged the Year 10 AEP class to design and build a vegetable garden that can provide fresh produce to our cooking classrooms and the canteen. The students broke into smaller teams to tackle each part of the STEM garden build. The teams held regular toolbox meetings to set goals and negotiate processes with the class, including how and where to allocate resources. This project has been supported by other classes around the school getting involved. D&T, Science Explorers and the Airtasker students are all supporting the ongoing building and maintenance of the STEM garden.
The students who represented our school at the STEM Showcase did a wonderful job of presenting their projects to the community. It was great to see the learning and pride that the students have gained from being involved in these projects. The students shared their experience from a display booth, through Facebook live interviews and via a public lecture in "The Cube" that has been filmed and posted on YouTube. The presentation is below.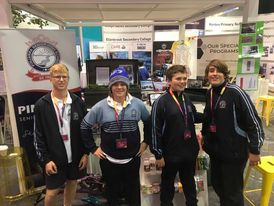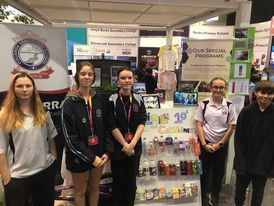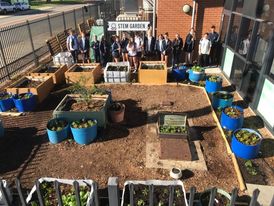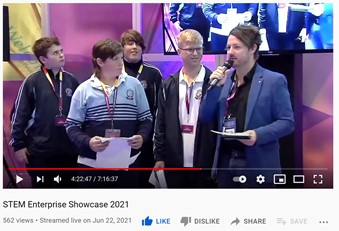 2021 Contributions and Charges
YEAR 7 – 10 VOLUNTARY CONTRIBUTIONS
Thank you to those families who have already paid Contributions and Charges or set up a payment plan for 2021. We appreciate your support.
We believe that the best way to provide quality education is through the provision of modern texts and equipment for students.  Declining payments of voluntary contributions may result in a poorer standard of educational materials for your child.  Therefore, we urge you to pay this portion to enable the school to provide your child with the education we believe they deserve to create their futures.
YEAR 11 & 12 CHARGES ARE COMPULSORY
Please also be reminded that Year 11 & 12 charges are compulsory.
To assist in lessening any financial burden a payment plan can be negotiated and is a very simple way of ensuring your child remains in their chosen course.  Bank deductions can be set up and we can accept amounts as little as $10 per week. In order to arrange this, please contact the school on 95317000.
PAYMENT OPTIONS
Internet Banking:
BSB: 633000      Account No: 120445655
Description: (eg Student Name (John Smith) Yr8, CC (Contributions & Charges), Yr10Camp etc).
By telephone using credit card facilities on 9531 7000.
In person during office hours (8.30am – 3.30pm), all EFTPOS/Credit Card options are available.
Negotiate a Payment Plan.
Post in a cheque.
Centrepay – this can be set up by parents contacting Centrelink
Thank you in advance for your continued support.
Make Your Mark and Become a Part of Our Future History
To celebrate our centenary year, we have personalised brick pavers and gold seating plaques available for purchase.
The pavers will be laid between the current school office building and the new Performing Arts / Gymnasium building in 2022.
The gold seating plaques will be attached to the rear of the retractable seating in the new Performing Arts building, money raised from the sale of plaques will be contributed towards the cost of the building.
Forms are available below:
SmartRider Cards
All students are required to have a smartrider card. The initial card is free and will be automatically issued to new students.  The cards are now used as a library card as well as for signing in late or signing out early during the day for appointments etc.  Replacement cards must be ordered through the school library at a cost of $2.00. Further bus information can be found at: https://www.transperth.wa.gov.au/timetables/results?Bus
Uniforms - Available from SportsPower Pinjarra
Chappo's Column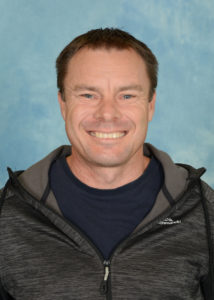 The second half of this term has been action-packed and Jackie and I have both been very busy offering counselling support to students, staff and parents. Our Pinjarra SHS Centenary Celebrations were a great success and so much fun, and I enjoyed a wonderful trip down memory lane catching up with ex-students and staff from over the 23 years I've been at the school.
This week I had the pleasure of driving a busload of our Year 10-12 ASDAN students out to Fairbridge where we tackled the high ropes course. The highlight for me was managing to get one of the boys who was refusing to give it a go, to actually don a harness and agree to try just the first section of the course as long as I was his safety support person. Then, after celebrating this achievement and with further encouragement he went on to complete the entire course! For me, this was a great analogy for what we do as Chaplains – coming alongside people who are struggling or facing difficult challenges, encouraging, equipping and supporting them to face and overcome these challenges, and then celebrating their achievements and growth with them and those around them. If you are struggling with issues that feel overwhelming please know there are supports out there and we would love to help you find them. I hope you have a great holiday break, stay safe and return refreshed for Term 3!
Justin Hill
Pinjarra SHS Chaplain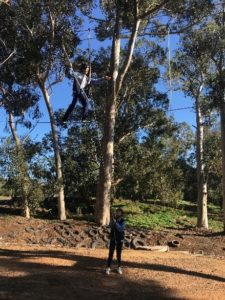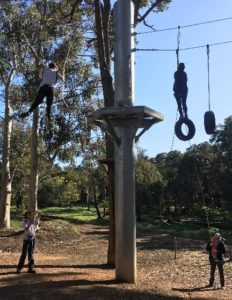 Pinjarra/Waroona YouthCARE - Supporting School Chaplaincy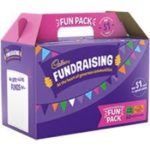 Our committee are selling Cadbury Fundraiser Chocolates, so if you would be willing to take a box to work or sell some for us we would love to hear from you! For more info please contact Justin Hill (Pinjarra SHS Chaplain) on 9531 7099 or our Chairperson Sheryl Gangell on 0424 239 367.
The Pinjarra/Waroona YouthCARE Committee
Community News, Events & Promotions
Click on the flyers below to view.
Board Role Vacancy at Safe Woman Safe Family Pinjarra
Safe Woman Safe Family is are seeking a replacement Board Secretary. They are seeking a particular 'skill-set' for this role ie: good communications skills & computer skills.  The Board meets every 3 months.
A full & thorough induction will be provided to whomever secures the position.
If you would like to apply, please send an application to the 'Safe Woman Safe Family Board' & attach their Resume to info@safewomansafefamilywa.com.
Dwellingup 100 - Saturday 18th September
The Event Team is pleased to be presenting the Dwellingup 100 Mountain bike/Trail run on Saturday 18th September, and are looking for donation based volunteering groups to help them deliver the event.
The roles required are as below and various times during the day:
Course Marshals
Finish Line Volunteers
Run course Aid Station
Aid station Bike
For information about the event, see the link below:
https://www.dwellingup100.com.au/
Organisers are happy to pay donation based volunteering for local groups to support the local community. If you have a group that you feel may be interested please contact The Event Team.
If you have any questions please contact Cathy Hoare – cathy@theeventteam.com.au
From North Metropolitan TAFE
Looking for work or a career change?
Can you see yourself working in a school?
Need help to find work in the coronavirus craziness?
Schools and other organisations are regularly hiring people for the following roles:
Gardener, cleaner, administration, management, canteen, education assistants and many other roles.
Starting in July 2021, North Metropolitan TAFE are running a one-semester course on the skills required to be a successful candidate for employment in a school or elsewhere.  The course aids in preparation for entry into gardening, cleaning, administration, management, education assistant and any other types of work.
We have had huge success supporting people to find work and the chances of gaining employment are strong.  This course is suitable for existing gardeners, cleaners, administrators etc., and people looking to change career or people looking for a return to work.
The course includes:
Training in skills specific to the role you are interested in e.g. IT skills
Work experience in a school or other organisation
Help and support to find work
Help accessing further training as required e.g. Certificate III in Education Support
Development of your job application cover letter, resume and help with selection criteria
Entry requirements:
18+
Strong work ethic
Good oral and written communication
Must be able to read procedures, safety sheets and chemical bottles
Must be able to send and receive emails
Successful completion of an entry interview
Working With Children Check and a Department of Education Clearance
Course details:
Dates – Starts Wed 21st of July and finishes Thu 9th of Dec 2021 (20 weeks)
Days – 3 days per week, Wednesday, Thursday, Friday 9:15 until 2:45
Cost – Approximately $170 (subject to change) total course fee for full 20 weeks
Location – North Metro TAFE Leederville and on work experience
Qualification – GATE (Gaining Access to Training and Employment) Certificate I
If you would be interested in this course then please email:
Trudy Smith – trudy.smith@nmtafe.wa.edu.au
Disclaimer: North Metropolitan TAFE does not guarantee work after completing this course.  This course supports you to find work.  The course is run by North Metropolitan TAFE (RTO code: 52786) and is not endorsed by any authority or government department other than North Metropolitan TAFE.
Translate This Page
Past Articles